"I'm for truth, no matter who tells it. I'm for justice, no matter who it is for or against. I'm a human being, first and foremost, and as such I'm for whoever and whatever benefits humanity as a whole." - Malcolm X (El-Hajj Malik El-Shabazz)
Professor Robert Hoyland (Professor of Islamic History, University of Oxford)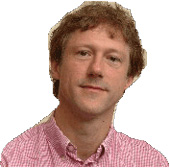 I received your book, and enjoyed it very much. It is a careful and useful presentation of the subject and I agree with the general thrust of your argument.

Good luck with the book, it deserves to sell well.

Regards, Robert Hoyland.


---
Professor Mashood Baderin (Professor of Law, School of Oriental and African Studies, University of London and UN Independent Expert on Human Rights in the Sudan)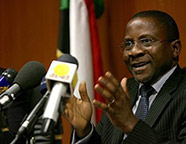 "This is an excellent and well researched book. It provides a clear analysis of the role and status of black people in Islam, and thereby 'illuminates the darkness' on the subject. It makes a good academic contribution on the subject and I highly recommend it."

---
Sultan of Sokoto Muhammadu Sa'ad Abubakr III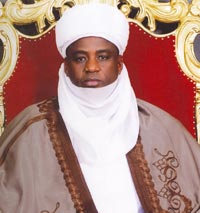 Sultan Muhammadu Sa'ad Abubakar III is the 20th Sultan of Sokoto, the titular ruler of Sokoto in northern Nigeria, head of Jama'atu Nasril Islam, and president-general of the Nigerian National Supreme Council for Islamic Affairs. The Sultan is a descendent of Uthman don Fodio, founder of the Sokoto Empire. The Sultan invited author Habeeb Akande to his palace on the 4th March 2013 where he offered his support for the book and praised Akande's efforts.

---
Shehu (Ruler) of Borno Emirate Abubakar Ibn Umar Garbai El-Kanemi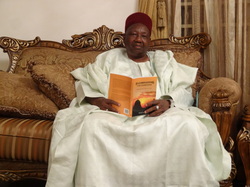 The Shehu offered his support and backing of
Illuminating the Darkness
during author, Habeeb Akande's visit to the Sultan of Sokoto's paalce on the 4th March 2013.
---
Hajj Abdassamad Clarke (Dean at The Muslim Faculty of Advanced studies)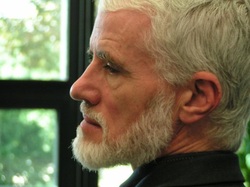 "Where the book is utterly fascinating is in its vignettes of whole African civilisations and 'empires'....When the Muslims themselves wake up from their slumbers and emerge from the ghettoes, both physical and intellectual, that they have foolishly allowed themselves to inhabit, they will have to take their place as generous hosts of humanity in an increasingly alien and predatory age. In having given us resources for that, the author has done us a tremendous service."

---
Professor D. O. S. Noibi, OBE, Executive Director of MUSWEN (Muslim Ummah of Southwest Nigeria)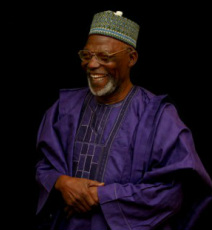 "I was highly, highly impressed by the book...I encourage you to buy as many copes as possible, for yourselves and others."

---
Dr. Imran H. Alawiye (Scholar and author of the 'Gateway to Arabic' series)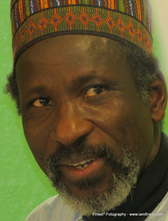 "This book is a light, which God-willing, is going to illuminate our path."


---
Shuaib Webb (American Imam and Public Speaker)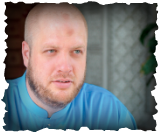 "Appreciate the book"
---
Book Review by Marilyn Scarlett

"The author makes it clear throughout the book that Black and North Africans Muslims have contributed significantly to the development of Islamic thought, civilisation and culture. At times, I found the book quite a heavy read, but the author deserves much credit for researching this topic thoroughly, thus making it easier to digest." see full review on People with Voices, click
here
---
Yusuf al-Khoei (Executive Director of Al-Khoei Foundation)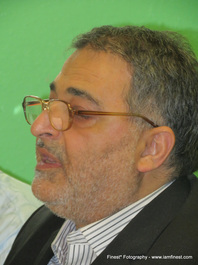 "This book is very intellectual and very academical. It can be the cornerstone for a Muslim grass root movement to fight slavery."

---
Customer review from Amazon.co.uk

"It's not every day you come across a book that not only informs you but raises the taboo issues society doesn't want to acknowledge.
Habeeb Akande, looks at the documented issues surrounding today's black Muslims with thorough and precious informative research, drawing from what seems his very own life.
The book is an enormously ambitious attempt which contrary's its viewpoints delicately but most crucially backed up factually research. Its narratively fascinating, ingenious and impossible to put down.
He doesn't pinpoint the faulty of any race or creed but merely highlights factors within his own religious setting. Some may find it informative and some will question if the motive is to be quietly and cleverly controversial.
In either case, Illuminating the Darkness, Blacks and North Africans in Islam is a read not to be missed."

---
Customer review from Amazon.com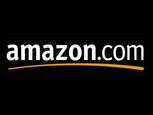 "Masha Allah! As soon as I received this book, I couldn't stop reading, it gives a great depth of knowledge for Muslims as well as non-Muslims, this presents an opportunity for black people to realize our importance in history, and the benefit of our blackness, despite what we have previously been taught, whether you are Muslim or not, I think if positive black images is what u seek, you should read this, the author presents the knowledge directly with out giving too much unnecessary info, I will gladly recommend this book to all peoples."

---