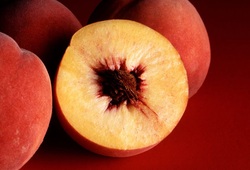 Female Masturbation and Islam

What are the rights of woman after marriage? If the husband calls the wife to bed, can she say no? Does the husband need the wife's consent to have Intercourse?
If there is no consent, and the wife doesn't want to, and he forces himself over her, isn't that rape?

Answer:

In the name of Allah, Most Compassionate, Most Merciful,
-----
An Important Clarification

In light of recent attempts by some to sensationalise my views by taking them out of their intended context and accusing me of "legitimising and vindicating rape within marriage," I would like to categorically express that the answer below does not, in any way, call for rape within marriage. In fact, it clearly delegitimises rape stating: "… the above does not in any way mean that the husband may force himself over her for sexual gratification…" and "he [the husband] must restrain himself from forcing himself over her". The answer below merely discusses the religious and Islamic obligation of a wife to fulfill the sexual needs of her husband and not use sex as a weapon against him. The ruling also applies to the husband, in that he has a religious obligation to fulfill the sexual needs of his wife and not deprive her of this right. Refusing sex without a genuine reason (or permission) and using it as a weapon against one's husband or wife constitutes a sin in the eyes of God (i.e. in the next life), but does not legitimize rape or forced sex in this life.

-----
Sayyiduna Abu Huraira (Allah be pleased with him) narrates that the Messenger of Allah (Allah bless him & give him peace) said: "When a man calls his wife for sexual intimacy and she refuses him, thus he spends the night in anger, the angels curse her until morning." (Sahih al-Bukhari & Sahih Muslim, See: Riyad al-Salihin, no. 281)

Sayyiduna Talq ibn Ali (Allah be pleased with him) narrates that the Messenger of Allah (Allah bless him & give him peace) said: "When a man calls his wife for sexual intimacy, she should come, even if she is (busy) in the cooking area." (Sunan al-Tirmidhi & Sunan al-Nasa'i)

Sayyiduna Abu Huraira (Allah be pleased with him) narrates that the Messenger of Allah (Allah bless him & give him peace) said: "By the one in whose hands is my life, there is not a man who calls his wife for sexual intimacy and she refuses him except that Allah becomes angry with her until her husband is pleased with her." (Sahih Muslim, No. 1436)

The above and other narrations of the beloved of Allah (Allah bless him & give him peace) clearly signify the importance of the wife obeying her husband in his request for sexual intimacy. It will be a grave sin (in normal circumstances) for the wife to refuse her husband, and even more, if this leads the husband into the unlawful.

Imam al-Nawawi (Allah have mercy on him) states in his commentary on the Hadith of Abu Huraira stated above:
"This Hadith indicates that it is unlawful (haram) for the wife to refuse her husband for sexual intimacy without a valid reason. Menstruation will not be considered a valid reason, for the husband has a right to enjoy her from above the garment (on top of cloths)." (Sharh Sahih Muslim, P. 1084)

However, the above does not in any way mean that the husband may force himself over her for sexual gratification. The Hadith mentions "the husband spends the night in anger or being displeased" which clearly shows that he must restrain himself from forcing himself over her. Had this not been the case, the Messenger of Allah (Allah bless him & give him peace) would have advised the husband to gain his right in a forceful manner.

Similarly, it should be remembered here that, the wife must obey her husband in his request for sexual intimacy unless she has a valid reason. She must obey his as long as she does not have to forego her own rights. As such, if the wife is ill, fears physical harm or she is emotionally drained, etc; she will not be obliged to comply with her husband's request for sexual intimacy. Rather, the husband would be required to show her consideration.

Allah Most High says:
"On no soul does Allah place a burden greater than it can bear." (Surah al-Baqarah, 286)
Many times it is observed that the husband demands from his wife to fulfil his sexual needs no matter what state she is in, and uses the above quoted Hadiths to impose himself over her. If the wife is not in a state to engage in sexual activities and has a genuine and valid reason, and the husband forces her, then he will be sinful. Muslim husbands should realize that their wives are also humans and not some type of machines that can be switched on whenever they desire!

Finally, these matters should be resolved with mutual understanding, regard for one another, love, gentleness and putting one's spouse before one's self. The Messenger of Allah (Allah bless him & give him peace) has reported to have said: "None of you can be a true believer until he loves for his brother/sister what he loves for himself." The importance of this is even greater in a marital relationship.

And Allah Knows Best

[Mufti] Muhammad ibn Adam
Darul Iftaa
Leicester , UK


---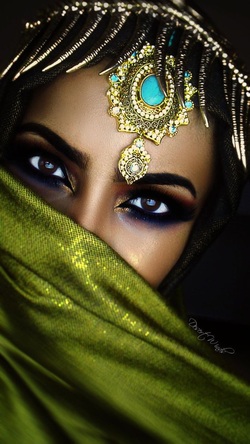 Female Sexual Desires – Eradicating The Stigma by Umm Reem (Saba Syed)
"It's worse for a woman to commit adultery, because women are supposed to be pure." OR "A girl's reputation is
more
delicate so she has to make more careful choices."
Comments like these only highlight double standards among Muslims. To have a higher expectation of chastity from girls, especially practicing Muslim girls, compared to boys has become so normal that girls are brainwashed from a very early age with ideas like:
"Girls are supposed to have a higher control against their desires for the opposite gender."
"Good girls shouldn't get sexual thoughts."
"If a girl is pure, her thoughts and emotions would be pure too."
But what happens when a girl's hormones kick in and she develops carnal desires?The mind and body contradict. The body responds to the natural desires and the mind rejects these desires, rather recalls the fallacious cultural beliefs that she was raised with. This causes a serious contradiction within a person, making her feel low about herself. Due to the lack of communication within the family and lack of female mentorship in our communities, she is left misguided. The internal contradiction between body and mind becomes so intense that it can, and has, caused long term emotional and personality damage in many girls. [This is one of the leading causes among many married Muslim women for lack of interest in intimacy—discussed in detail in an upcoming article in near future insha'Allah].
Last year, after
my letter to the youth
was published on MM, a girl got in touch with me complaining about the wrong advice I had offered her years ago about female sexuality, and how it had caused a lot of serious issues in her life.
Importance of MentorshipI'd mentored her when she was in college. During that time, we had discussions over gender interaction and female sexuality. At that time, inexperienced and still young myself, I hadn't fully overcome the erroneous concepts widespread within Muslim communities, and believed in the same ideas that "good girls are averse to sexual desires."
I failed to offer her the right advice. She needed to hear that her desires were normal, align with her female sexuality and then she should have been given the remedies on how to control her desires, but instead I failed to recognize the normality of her sexual desires.
To be told that women normally don't have sexual feelings until after they get emotionally attached to a guy or until after they get married, to be told that men are sexual and that women are not, to be told that
good
girls don't think of sex before marriage, are all erroneous ideas that damage female sexuality.
I wasn't the only one who offered her the wrong advice, unfortunately, even the people of knowledge she talked to failed to recognize the "female struggles with their sexual desires".
I can't undo the damage I've caused her or other girls in the past, but I can try my best to not repeat the same mistake and spread as much awareness on this issue as I can,
bi idhniAllah
.
Source:
Muslim Matters
---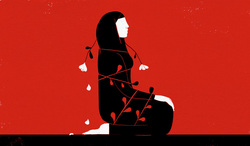 Sex Talk for Muslim Women by Mona Eltahawy 5 May 2016 for
New York Times
CAIRO — After I gave a reading in Britain last year, a woman stood in line as I signed books. When it was her turn, the woman, who said she was from a British Muslim family of Arab origin, knelt down to speak so that we were at eye level.
"I, too, am fed up with waiting to have sex," she said, referring to the experience I had related in the reading. "I'm 32 and there's no one I want to marry. How do I get over the fear that God will hate me if I have sex before marriage?"
I hear this a lot. My email inbox is jammed with messages from women who, like me, are of Middle Eastern and Muslim descent. They write to vent about how to "get rid of this burden of virginity," or to ask about hymen reconstruction surgery if they're planning to marry someone who doesn't know their sexual history, or just to share their thoughts about sex.
Countless articles have been written on the sexual frustration of men in the Middle East — from the jihadi supposedly drawn to armed militancy by the promise of virgins in the afterlife to
ordinary Arab men unable to afford marriage
. Far fewer stories have given voice to the sexual frustration of women in the region or to an honest account of women's sexual experiences, either within or outside marriage.
I am not a cleric, and I am not here to argue over what religion says about sex. I am an Egyptian, Muslim woman who waited until she was 29 to have sex and has been making up for lost time. My upbringing and faith taught me that I should abstain until I married. I obeyed this until I could not find anyone I wanted to marry and grew impatient. I have come to regret that it took my younger self so long to rebel and experience something that gives me so much pleasure.
We barely acknowledge the sexual straitjacket we force upon women. When it comes to women, especially Muslim women in the Middle East, the story seems to begin and end with the debate about the veil. Always the veil. As if we don't exist unless it's to express a position on the veil.
So where are the stories on women's sexual frustrations and experiences? I spent much of last year on a book tour that took me to 12 countries. Everywhere I went — from Europe and North America to India, Nigeria and Pakistan — women, including Muslim women, readily shared with me their stories of guilt, shame, denial and desire. They shared because I shared.
Many cultures and religions prescribe the abstinence that was indoctrinated in me. When I was teaching at the University of Oklahoma in 2010, one of my students told the class that she had signed a
purity pledge
with her father, vowing to wait until she married before she had sex. It was a useful reminder that a cult of virginity is specific neither to Egypt, my birthplace, nor to Islam, my religion. Remembering my struggles with abstinence and being alone with that, I determined to talk honestly about the sexual frustration of my 20s, how I overcame the initial guilt of disobedience, and how I made my way through that guilt to a positive attitude toward sex.
It has not been easy for my parents to hear their daughter talk so frankly about sex, but it has opened up a world of other women's experiences. In many non-Western countries, speaking about such things is scorned as "white" or "Western" behavior. But when sex is surrounded by silence and taboo, it is the most vulnerable who are hurt, especially girls and sexual minorities.
In New York, a Christian Egyptian-American woman told me how hard it was for her to come out to her family. In Washington, a young Egyptian woman told the audience that her family didn't know she was a lesbian. In Jaipur, a young Indian talked about the challenge of being gender nonconforming; and in Lahore, I met a young woman who shared what it was like to be queer in Pakistan.
My notebooks are full of stories like these. I tell friends I could write the manual on how to lose your virginity.
Many of the women who share them with me, I realize, enjoy some privilege, be it education or an independent income. It is striking that such privilege does not always translate into sexual freedom, nor protect women if they transgress cultural norms.
But the issue of sex affects all women, not just those with money or a college degree. Sometimes, I hear the argument that women in the Middle East have enough to worry about simply struggling with literacy and employment. To which my response is: So because someone is poor or can't read, she shouldn't have consent and agency, the right to enjoy sex and her own body?
The answer to that question is already out there, in places like the blog
Adventures From the Bedroom of African Women
, founded by the Ghana-based writer
Nana Darkoa Sekyiamah
, and the Mumbai-based
Agents of Ishq,
a
digital project
on sex education and sexual life. These initiatives prove that sex-positive attitudes are not the province only of so-called white feminism. As the writer Mitali Saran put it, in an anthology of Indian women's writing: "
I am not ashamed of being a sexual being
."
My revolution has been to develop from a 29-year-old virgin to the 49-year-old woman who now declares, on any platform I get: It is I who own my body. Not the state, the mosque, the street or my family. And it is my right to have sex whenever, and with whomever, I choose.
Click
here
to read article from source
---