"People are no longer scared of identifying themselves or insecure about saying: "I am black and I am beautiful."" – Elio Ferreira de Araujo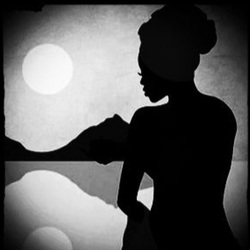 Black Beauty in Brazil

The lack of appreciation for black beauty has not gone unnoticed in Brazil. In the last past few decades Afro-Brazilian women and activists from Brazil's Movimento Negro (Black Movement) have taken it upon themselves to celebrate the beauty of their blackness and elegance. The topic of black beauty has resulted to several discussions concerning colourism and the apparent preference for lighter skinned women, the politics of black hair, interracial marriages and the invisibility black women in mainstream media, particularly in the fashion industry.
---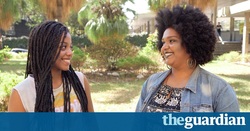 Black Beauty has a place here: Brazilian women embrace hair's and curls
Hair has long been a tool of political expression, and in Brazil, known for its straightening techniques, women are going natural to reclaim their racial identity
Brazil, the last country in the western world to abolish slavery, still struggles with racial inequality. In 2011, the census showed that over half of Brazil's population identified as black or mixed race, but in 2012, only 6.3% of young Afro-Brazilians were enrolled in higher education. Amnesty International reported that of the 30,000 young people who are killed each year in Brazil, 77% are black.
But in the last decade, the black movement for justice and equality has gathered force.Demonstrations at shopping malls across the country in 2014 testified to lower-income Brazilians' new purchasing power. For black Brazilian women, the natural hair trend is part of this fight to reclaim their identity.
"To construct one's black identity in Brazil, the first step is accepting your characteristics," said Luana da Costa Fonseca, a 25-year-old student. Fonseca moved to Rio to attend the Pontifical Catholic University (PUC), and started questioning her hair-straightening habit after joining a student group for black Brazilians. "The women who have natural hair, who have gone through a transition, who have stopped straightening, I think this is the first step for facing racism."
Click
here
to read the full article in The Guardian
---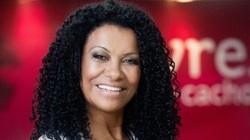 Brazil's haircare queen: From shantytown to millionaire
Zica Assis could never have imagined that her decision to stop straightening her hair would see her move from the poverty of a Rio de Janeiro favela or shantytown, to being the owner of a multi-million dollar business.
Growing up in a Rio favela in the 1970s, Ms Assis started working as a nanny when she was just nine, and later found employment as a washerwoman and cleaning lady.
In a country where 43% of people are of mixed race and 8% are black, Zica - like millions of other Brazilians - has African or "afro" hair.
But as a younger woman, she felt she had to straighten it if she wanted to get work.
"The afro hair was considered sloppy and dirty, so I had to straighten my hair to get a job as a nanny," says Ms Assis, now 54.
"I never got used to it, I wanted my curls and my identity back."
After an unsuccessful search for a haircare professional who could help her keep her curls but make them more manageable, and in the absence of any specific products to buy - Ms Assis decided she would do something about it herself.
So aged 21 she entered a hairdressing school with the aim of understanding her hair structure, and developing a treatment that would give her the curls she had always dreamed of.
"I liked my hair when it was wet, because it became more malleable, and the curls were well defined," says Ms Assis. "That was the result I wanted with my product."
It took her 10 years and many mistakes until she found the perfect formula.
"My brother Rogerio who later became my partner was my guinea pig; I used his hair to test the products," she says. "In one of the attempts he became completely bald. I got some holes in my hair as well."
Ms Assis realized that she had finally succeeded when a neighbour complimented her hair and asked what she was using.
"That was when I knew I had got it right. I always got praised for my smile, my happiness... but never for my hair."
Ms Assis officially launched her haircare product in 1993, calling it Super Relaxante.
But rather than just selling it by the bottle, she decided to open a hair salon called Beleza Natural, where trained staff could apply the treatment for customers.
Today Beleza Natural has 33 salons and 11 kiosks across five Brazilian states with 130,000 customers a month, and Super Relaxante is a well-known brand.
It also sells a number of other haircare products, such as shampoos, conditioners and gels.
Guerrilla marketingTo help launch the business Ms Assis brought in three partners; her brother Rogerio, her husband Jair Conde and her friend Leila Velez.
None of them had any previous experience of running a start-up company. Her brother and Ms Velez worked at a branch of fast-food chain McDonald's, while her husband was a taxi driver.
To raise some funds to help the business get off the ground Mr Conde sold his Volkswagen Beetle taxi, the only thing of value that any of them owned.
With money too tight to pay for any advertising, the partners came up with a guerrilla marketing idea. They started to glue homemade posters inside the buses that passed by their neighbourhood.
This attracted the first customers, and then thanks to positive word-of-mouth, it was only a few weeks before a long line of women would start queuing outside the salon every day, up to two hours before it opened.
With staff often having to work until midnight to be able to keep up with the demand, the business had to move to a bigger premises, and in 1995 Beleza Natural opened its second shop.
By 2005 the company had five salons, and in order to maintain quality and speed of service, it put in place an assembly line system inspired by Rogerio Assis's and Leila Velez's time at McDonalds. This sees a Beleza Natural employee being responsible for one specific step of the five-step treatment.
The firm then gained both investment and advise from global entrepreneurship support organisation Endeavor. The help from Endeavor, a not-for-profit social enterprise based in New York, enabled Beleza Natural to greatly increase the speed of its expansion.
Further investment followed in 2013 from the Bermuda-based fund GP Investments. Today Beleza Natural has 4,000 employees, most of whom are young women from the shantytowns.
For 90% of these women it is the first time they have had a formal job. Strikingly, more than two out of every three of its employees was previously a Beleza Natural customer.
Walter Sabino Junior, founder of Hi Partners Capital & Work, a Brazilian investment fund that aims to spot the country's best new start-ups, says that the secret of Ms Assis's success is "passion and market demand".
"She invested with passion in area where no-one looked, and offers a quality service. That is crucial for any business to work."
'Same reality'Although the Brazilian economy is currently struggling, Ms Assis predicts that the business will grow by 13% this year.
She says that a major part of the company's success is that the four founders are all from the same lower income demographic as most of its customers.
"We see ourselves in our clients because we all come from the same reality," she says.
"We belong to a low income class, and we know what they want. We are aware of the problems that our clients face - struggling with their own hair, low self-esteem, and the issues it can cause in personal and professional life."
In 2013 Ms Assis was named by Forbes magazine as one of the 10 most powerful businesswomen in Brazil. After going to college to gain a business degree she now makes time to lecture on entrepreneurship, both in her home country, and abroad.
Source:
BBC
---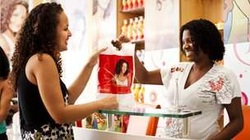 My Business: Developing a formula for unruly hair
What makes an entrepreneur? BBC Brasil's Julia Carneiro and Tom Santorelli hear from Heloisa "Zica" Assis, who developed a hair treatment to manage her own unruly locks and ended up catering to the demands of a large number of Brazilians with frizzy or tightly curled hair.
Heloisa Assis spent 10 years mixing and churning all sorts of different hair creams at home in search of a formula.
She was determined to find a better way to take care of her frizzy strands of hair without having to straighten them, a common practice among black Brazilians who do not want to go for the Afro look.
When she was finally happy with the results, she left her job as a domestic maid and convinced her husband to sell the VW Beetle he used as a taxi. They invested $1,500 (£965; 1,206 euros) to open a small beauty parlour in 1993.
Long queues were soon visible outside the salon, in an old house in a poor neighbourhood in Rio de Janeiro. The doors would open at 8am, but women were already queuing three hours earlier.
"We were offering something innovative that didn't exist in the market," says Mrs Assis, known simply as Zica, today a successful 51 year-old businesswoman.
Zica came up with a formula for a treatment, enriched with nutrients and moisturising ingredients such as cocoa and acai extract.
She swings her head and sways her hair to explain what it is all about: the formula changes very frizzy hair - which sometimes naturally forms an "afro" if left untreated - into loose, bouncy locks which tumble downwards, all without the need for hair-straightening products.
Half of Brazil's population is black or mixed race, but the beauty industry was mainly focused on the ones of European descent. Zica and the three partners who joined her found a hungry market.
'Natural beauty'
That was the beginning of Beleza Natural - Portuguese for "natural beauty". Today, the company has 12 shops in Rio, Bahia and Espirito Santo. It started with four employees. Now there are more than 1,400.
It also has a training centre for staff and a factory that makes 250 tonnes of hair products each month. Shampoos, conditioners and creams all come in bottles with pictures of smiling women with the brand's trademark curly hair.
Although the treatment has a strong appeal to people of African descent, Zica does not define her target market by race. Whether black or white, she points out that three-quarters of Brazilians have frizzy or curly hair.
"The market simply didn't see this before me! People with curly hair were forgotten."
Zica comes from a poor family of 13 children and grew up in a favela in Rio. When she was nine years old, she began to work as a maid and cleaning lady to help bring money home.
She remembers growing self-conscious of her hair's volume and fearful that it might cause a bad impression in richer people's houses.
Back then, the only alternative to her Afro look was to straighten her hair with chemical products. As a teenager, she felt obliged to do it.
"I wasn't happy about it, but I kept straightening my hair until I was 21. Then I said - enough. I want to wear my hair naturally."
Zica enrolled in a hairdressing course offered by a church in the favela where she lived. And so her research began.
Today, she has three children and lives in a gated community in an upmarket area in Rio. She is an exception in a country that still counts few black people among their rich.
"We came up from the bottom"Each month, 80,000 people head to her salons for the treatment. It costs $35 (£22; 28 euros) and there are special packages for families.
Most of her clients are working-class women aged 18 to 45. Zica says her major concern is keeping prices affordable.
"We came up from the bottom, we know what people go through. I could never take care of my hair in a salon. I haven't forgotten this reality."
Her greatest reward, she says, is seeing her clients' self-esteem rocket as they grow prouder of their hair. "Every day I meet people with great stories to tell of the changes they went through," she says.
Although her company found an important niche, the early days were not easy. Zica and her partners had to battle Brazilian bureaucracy and face the mistrust of bankers.
"When you're an entrepreneur you dream a lot and you think people are dreaming with you. And actually that's not how things are. If you go to a bank and ask for a loan, people want proof. For a long time, we had to work on one day to pay on the next."
In 2005, the company won the support of Endeavor, an international NGO that helps promising start-ups develop business plans.
In 2012, their aim is to grow 25% on last year's business. The company has plans to expand further in Brazil - and dreams of going abroad.
"I'm sure we'll still go very far and conquer the world out there," says Zica. "I believe there are many people with frizzy hair waiting to be treated by us."
Source:
BBC
---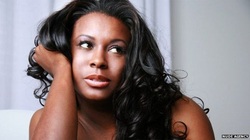 Helping more Brazilian women feel beautiful
By Luana Ferreira
There are few countries more obsessed with the pursuit of the body beautiful than Brazil.
Due to the beach culture of the coastal cities such as Rio de Janeiro, and the sizzling heat of much of the country's weather, Brazilians often don't wear many clothes.
And with so much skin on display, it is not surprising that Brazilians - of both sexes - work hard at looking good.
So much so that the word "vanity" ("vaidade" in Portuguese), is generally not viewed as a negative thing when it applies to an excessive pride in your appearance.
For Brazilian women this means a tremendous pressure to look slim, beautiful and young. Which is easy enough if you feel you are slim, beautiful and young, but a bit more complicated if you are under-confident, or worried about getting older.
As a result of all this, Brazilian women spend 11 times more of their annual incomes on beauty products than British women, according to a 2014 study by research group Kantar.
Brazil also tops the global league tables for the number of women undergoing cosmetic plastic surgery.
It is in first place for both buttocks reshaping and "tummy tucks" - the removal of excess fat and skin from the abdomen. And Brazil is second only to the US when it comes to the number of breast alteration operations.
Yet despite all this pressure, there are Brazilian women moving in a different direction, such as Darcy Toledo, 42, and Jane Walter, 36, the founders of a photography business called the Nude Agency.
They want Brazil's women to feel beautiful, and sexy, without the need of having an unachievable body, or undergoing surgery.
Their company, which employs an all-female team of 10 photographers, make-up artists and fashion designers, offers "ordinary women" the chance to feel like a top fashion model for the day, and gain a portfolio of professionally taken "sensual" photographs.
The women can chose to be fully clothed, but most instead wear just lingerie, which they can pick from a large range that Nude Agency provides. Others decide to take off the lingerie.
Rather than building their own permanent studio, Ms Toldeo and Ms Walter instead hire upmarket hotel rooms. This more easily enables the Sao Paulo-based business to also do photo shoots in other cities, such as Rio, Recife, Porto Alegre and Curitiba.
The business was founded in 2006, and now typically receives two clients every day, who are more often women aged between 35 and 45. However, Nude Agency has had customers as old as 60.
'Self esteem'Gabriela Martins, a 38 year old from Rio de Janeiro, says that getting a Nude Agency photo shoot boosted her confidence.
"I can tell you it was one of the best investments I ever made," she says. "There is no price for self esteem.
"I tell my friends, I want to look at those pictures when I'm 90, and remind myself of the happy life I had... I felt like a professional model."
Another customer, Juliana Santana, 31, from Salvador, agrees that the photo shoot made her feel better about herself.
"I used to have a complicated relationship with my body, so I never felt pretty enough to take pictures like that, but I decided to give it chance," says Ms Santa.
"When I finally got to make it, I just let myself go with the moment. Instead of thinking about the faults of my body my focus was on having a great time."
The photo shoots vary in price, ranging from 1,250 Brazilian reals ($442; £310) up to 5,250 reals, depending on the number of photos to be taken. Customers can also chose to have a mocked up fashion magazine, or get a calendar made.
Before the photo shoot a contract that assures the confidentiality of the pictures is signed. And photos stored on a CD can only be opened with a unique password.
Ms Walter and Ms Toledo both previously worked as graphic designers, but got the idea for the business after a mutual friend asked if they could photograph her.
Ms Toledo says: "When we started, most of the women were looking for a gift to surprise their partners. Today the majority are doing it for themselves."
She adds: "We help the client to chose the right outfit, and also work with the right poses and the light."
'Courage'Another small business called Projecto Provador is doing something very similar.
It was founded in a shopping mall in the northern Brazilian city of Recife in 2009 by Mari Patriota.
Today the 32-year-old photographs 21 women in a typical week.
And instead of just taking photos at her home studio, she has recently started a travel side to the business, whereby women are flown to beach resorts, such as the Brazilian island of Fernando de Noronha, so they can do photo shoots by the sea, as well as having a holiday.
Ms Patriota says the general desire that Brazilians have to look good provides a wealth of opportunities for watchful entrepreneurs.
Carmen Silva Vaz, 50, of Recife, was recently photographed by Ms Patriota.
Ms Vaz says: "I was already a grandmother when I took my pictures. I thought I would not have the courage to dare doing something like this.
"I have seen some of Ms Patriota's pictures, and most of the women are young and really pretty. But she made me see that beauty is beyond that."
Source:
BBC
---