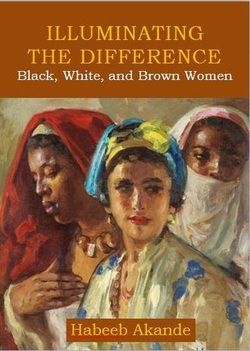 Illuminating the Difference: Black, White, and Brown Women
Written by erotologist and published writer
Habeeb Akande
.

Illuminating the Difference
is about female beauty and male desire. Drawing upon traditional Afro-Arab sources dating back to the ninth century, the book explores the aesthetic qualities that men desire in women.
The book celebrates the diversity of beautiful women and explores why men desire women of particular skin colours and ethnic backgrounds, and discusses the historic reasons why men have generally preferred fair skinned women.
The author also discusses what matters most to a man in terms of attractiveness; a woman's face or body, why do men desire multiple women and includes a number of countries with the most beautiful women in Europe, Asia, Africa and the Americas.
The book was featured a number of times on
British Muslim TV
Click
here
to purchase the book from our store
---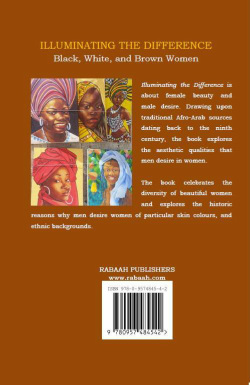 CONTENTS

Introduction
PARTT 1: FEMALE BEAUTY
Chapter 1: What is Beauty?
Chapter 2: Physical Attractiveness
Chapter 3: Non-Physical Attractiveness
Chapter 4: A Woman's Face or Body?
Chapter 5: The Most Beautiful Women
PART 2: MALE SEXUAL DESIRE
Chapter 6: Causes of Sexual Desire
Chapter 7: Excessive Sexual Desire
Chapter 8: Why Do Men Desire Multiple Women?
Chapter 9: Why Do Men Have Much Sexual Intercourse?
Chapter 10: Which Men Have The Strongest Sexual Desire?
PART 3: BLACK WOMEN
Chapter 11: Dark Complexion
Chapter 12: Full Lips
Chapter 13: Curvaceous Lips and Full Buttocks
Chapter 14: Appetising
Chapter 15: Women of Africa
PART 4: WHITE WOMEN
Chapter 16: Fair Complexion
Chapter 17: Blondes, Brunettes, and Blue Eyes
Chapter 18: Fine Features
Chapter 19: Status
Chapter 20: Women of Europe
PART 5: BROWN WOMEN
Chapter 21: Honey Complexion
Chapter 22: Jet Black Hair
Chapter 23: Exoticness
Chapter 24: Women of Asia
Chapter 25: Women of the Americas
CONCLUSION


---
"8 out of 10 women state that they make a judgement of another woman within 20 seconds of meeting them." (study by Incognito, 2011)
Dress how you want to be addressed.
Beauty is in the eye of the beholder.
Women tend to dress according to their mood not their character
Should women be judged by their appearance.
Only 1 in 10 women wear make-up to impress the opposite sex. (St Ives survey, Sept 2014)