"African culture is evident in Brazil's carnival, music, dance, food and religious practices."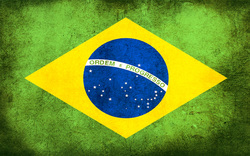 Author & Filmmaker Habeeb Akande Looking for Participants for Documentary Film About Brazil
Habeeb Akande is a published author and independent filmmaker. He is looking to interview people who have lived or visited Brazil for a documentary film project about being black and Muslim in Brazil. Ideally he is looking for black and/or Muslims, but others can participate as well to if they are willing to share their insights about race-relations in Brazil.
The documentary will explore the concept of blackness and the rise in Brazil's black consciousness movement, paying particular attention to the north-eastern Brazilian city of Salvador in the state of Bahia.
Contact: Please send an email to admin@rabaah.com if you would be interested in participating in the documentary.
Location: Interviews will take place in Central London or arrangements can be made for people living outside of London.
Deadline: 31 December 2017
About Habeeb Akande
Habeeb Akande is a British-born writer and historian of Nigerian descent.
At age 9, Habeeb attended Winnie Mandela School, a pan-Africanist Saturday School in Camden, north-west London, where he studied history from an African perspective and won child of the year twice.
Fellow students at the Saturday school included singer and songwriter, Ms Dynamite and her brother, Hip-hop artist and educator, Akala. Later on, Habeeb completed the two-year Junior Fellowship programme at the Windsor Fellowship organisation for high-achieving Afro-Caribbean students aged 14 to 16 years old.
After graduating from Kingston University with a First Class BA with Honours degree in Business and Film Studies, Habeeb travelled to Cairo, Egypt, to study Arabic and Islam at al-Azhar High School and University.
Upon his return from Egypt, published his first book, Illuminating the Darkness, about the history of racial discrimination and colour prejudice in Muslim communities.
Whilst in Lagos, Nigeria for his book launch, Habeeb was invited to the Sultan of Sokoto's palace in Northern Nigeria where the Sultan himself and Shehu (Ruler) of the Borno Emirate in Nigeria endorsed the book.
A chartered accountant by profession, Habeeb has also set up an independent publishing company, where he has published five books on Afro-Brazilian history, erotology, race-relations and Islam. Not afraid to tackle controversial subjects, some of the topics Habeeb has addressed in his works include; the issue of womanising, sexual tourism and anti-black racism from a male perspective.
A confident public speaker, Habeeb has given a number of lectures and presentations at prominent universities in the UK, France, Nigeria and Brazil.
Follow Habeeb via the following:
Article featured on
The British Blacklist
- The UK's only data base for Black British talent
---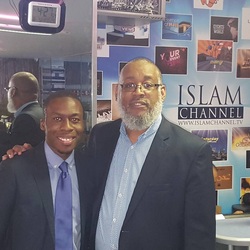 Africa This Week - Black in Brazil
With the Olympics in Rio, Brazil now underway, we'll be taking a look at the connections between Islam and Brazil and discussing what it means to be Black and Muslim in Brazil today. We have a documentary filmmaker Habeeb Akande looking at this question later in the program. The West African country of Benin has a host of Afro Brazilian architecture that is in danger of being lost, we have a special report on their historical significance. But first, around a thousand people marched through the streets of Burundi's capital Saturday to protest against a United Nations Security Council decision to send a police contingent to the troubled country. Presented by Khalil Charles and Produced by Adama Munu. - See more at:
http://www.islamchannel.com/programme-video/africa-this-week32/#sthash.uSrM9hh3.dpuf
TV Channel: Islam Channel,
Sat, 6 Aug 2016 4:30 pm
41 mins
---
"Afro-Brazil documentary aims to raise awareness and diversity of Brazilian culture by celebrating the contributions of Brazilian of African descent in history."