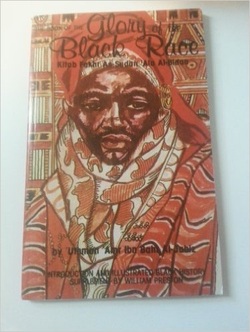 African Contributions to Muslim Civilisation

In response to the negative representations of black people which developed in some Muslim societies in the ninth century, several Arab and African Muslim writers authored books on the positive contributions black Africans to Muslim civilisations. Three of the prominent writers of these works are mentioned below;

Al-Jāḥiz

Abū 'Uthmān 'Amr ibn Baḥr al-Kinānī al-Jāḥiẓ was a prolific ninth century Afro-Arab scholar of East African descent. Born in Iraq, Al-Jāḥiẓ grew in prominence to become one of the greatest Arab satirists and prose writers of his generation. His Fakhr as-sūdān 'alā al-bīḍān ['The Boast of the Blacks over the Whites'] is regarded as the earliest work from the 'virtues of blacks' Islamic literary genre.

Al-Jāḥiẓ lived during an era marked by a visible increase in overt racial hostility from Arabs against black Africans. One of the most extreme reactions to this was the massive slave insurrection in the late ninth century, the Zanj Rebellion. In the treatise, Al-Jāḥiẓ discusses the global history of blacks and explores the concept of 'blackness' in Arab culture. In the essay Al-Jāḥiẓ assigns traditional Arab virtues and praiseworthy qualities to blacks such as generosity, courtesy and oratory. Al-Jāḥiẓ attributes these qualities, as well as physical strength, the art of dancing and cheerfulness to blacks.

Ibn al-Jawzī

At the beginning of the thirteenth century, Abū al-Faraj 'Abd arRaḥmān ibn al-Jawzī, the celebrated traditionalist from Baghdad, produced his valuable addition to the 'virtues of blacks' genre, Tanwīr al-ghabash fī faḍl as-sūdān wa'l-ḥabash ['Illuminating the Darkness Concerning the Virtues of Blacks and Abyssinians']. Ibn al-Jawzī was a prolific writer, powerful orator and hadith master. Tanwīr is a pietistic historical summary of the social history of black Africa and the meritorious deeds of some well-known persons of African descent in the eastern Islamic world. In Tanwīr, Ibn al-Jawzī attempts to raise the morale of blacks and remind them of the status of some noble black personalities in history.

As-Suyūṭī

Ibn al-Jawzī's book had a far-reaching influence on those who came after him, none more so than the acclaimed Egyptian-born scholar, Jalāl ad-Dīn as-Suyūṭī. Born in the fifteenth century, as-Suyūṭī, was a renowned religious scholar who was also interested in the plight of black Africans. He wrote a few books in honour of black Africans, enumerating their praiseworthy qualities and elevated status in Islam. His first book Raf' sha'n al-Ḥubshān ['Raising the Status of Abyssinians'] is, according to As-Suyūṭī, "a more complete and abridged version" of Ibn al-Jawzī's Tanwīr al-ghabash.

As-Suyūṭī's other work Azhār al-'urūsh fī akhbār al-Ḥubūsh ['Flowers of the Thrones Concerning Reports about Abyssinians'] is an abridgement of his first book in the genre, Raf' sha'n al-Ḥubshān. A third book by As-Suyūṭī entitled Nuzhat al-'umr fī at-tafḍīl bayna al-bīḍ wa as-sūd wa as-sumr ['The Promenade of a Lifetime Concerning Preference for Light-Skinned, Dark-Skinned and Brown-Skinned People'] is an anthology of verse in praise and satire of differently coloured women.

After As-Suyūṭī, Muslim authors began to imitate Ibn al-Jawzī's and As-Suyūṭī's works in their books of the virtues of blacks and Abyssinians. The very existence of the vast number of books in defence of blacks is a reflection of the prejudice blacks were subjected to in medieval Muslim society.
---
"If you're not careful, the newspapers will have you hating the people who are being oppressed and locing the people who are doing the oppressing." - Malcolm X (El-Hajj Malik El-Shabazz)
"Of all our studies, history is best qualified to reward our research. And when you see that you've got problems, all you have to do is examine the historic method used all over the world by others who have problems similar to yours. And once you see how they got theirs straight, then you know how you can get yours straight." -
Malcolm X (El-Hajj Malik El-Shabazz)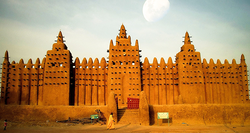 Black History did NOT start with slavery by Dawuud Loka
"Initially, Islām did not bring material prosperity to Africa as there were already established empires prior to its advent. It was the morality, sense of justice and the religious rulings on how to manage their God­given fortune that impressed Africans. Islām in West Africa attracted generals, chieftains and kings before it filtered down to the poorer members of society."
Click
here
to read the full article
Dawuud Kangudi Loka is a business student at Holborn College. Raised in Germany in a Congolese household Dawuud was able to speak up to three languages. He travelled across the globe participating in da'wah initiatives. As an artist and creative he is been behind many online campaigns such as Da'wah men in Brazil. He is also contributor on the Internchange blog.
---
Nana Asma'u: A Spark Who Continues to Illuminate by Margari Aziza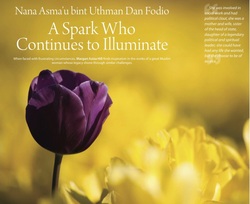 "Living as a Muslim minority in the West, I have often felt frustrated by religious intolerance, but also from a community that does not fully honor the rights that are accorded to women in Islam or provide many outlets for women to become scholars. This was the case in late 18th century West Africa, in what is now modern day Northern Nigeria, when Uthman Dan Fodio criticized oppressive customs and encouraged female education. Nana Asma'u bint Uthman Dan Fodio was a product of her father's commitment to quality Islamic education for women. She became a legend in her own right and through her writings and education movement, 'Yan Taru, she has inspired countless women for generations."
Click
here
to read the full article.
Margari Aziza is an educator and writer with a B.A. in History from Santa Clara University and a M.A. in History of Islam in Africa from Stanford University.
---
An Interview with Dr. Abdullah Hakim Quick on his PhD on Sheikh Uthman dan Fodio.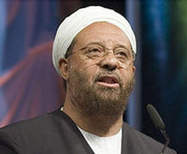 "Uthman Ibn Fodio is probably the most influential Islamic scholar in the history of Islam in west Africa…Basically, I was concluding that he was more than just a scholar, that he was a social reformer in his time and he's still relevant up until now."
Click
here
to read the full article
Dr Abdullah Hakim Quick is a historian, social activist and religious leader of African and Native American descent. He has travelled to over 58 countries doing research and delivering lectures to various communities. His qualification in Islamic Studies comes from a BA from the Islamic University of Madinah, Saudi Arabia and his history background is shaped by an MA and PhD from the History Department of the University of Toronto, Canada.
---