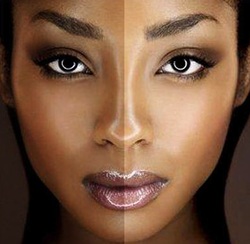 A SHADE LESS, NOT FAIR AND LOVELY
The colorism has become a part of the language. In Urdu and Hindi, the words for light skin are
saaf rang
meaning clean/pure whereas dark skin to referred to as
mayla
which translates into dirty. Light skin is so valued that it is the first 'quality' sought in a woman. Who set this standard?
Remnants of the Raj…
"Kali ho jao gi" You will turn black, like it is a something bad, is something every South Asian women hears. I am sure there are other communities who deal with the exact same issue. Don't go out in the sun, you will get dark.
Click
here
to read the full article
---