"America's greatest crime against the black man was not slavery or lynching, but that he was taught to wear a mask of self-hate and self-doubt." - Malcolm X (El-Hajj Malik El-Shabazz)
Confronting anti-black racism in the Arab world by Susan Abulhawa


"The Arab slave trade is a fact of history and anti-black racism is a fact of current reality, a shameful thing that must be confronted in Arab societies." -
Click
here
to read the full article.
Susan Abulhawa is a Palestinian writer and the author of the international bestselling novel, Mornings in Jenin (Bloomsbury 2010). She is also the founder of Playgrounds for Palestine, an NGO for children.
---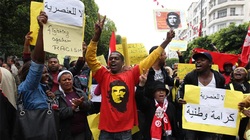 'Never keep silent': Tunisia confronts racism by Afifa Ltifi


A number of black-rights advocacy organisations have emerged in recent years to tackle legacy of discrimination. - Click
here
to read the full article
Afifa Ltifi is a journalist for Al-Jazeera.
---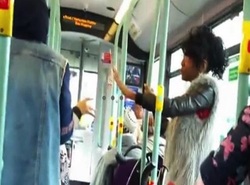 Responses To The Islamophobic Attack On The Bus Illustrate Wider Problems Of Racism by Sulekha Hassan
The video of a black woman launching an islamophobic attack on two muslim women has attracted much attention on social media, and eventually was reported in the National Press...
.
I was equally disgusted by the reactions of seemingly ordinary Muslims who used utterly vile anti-black language on social media in response to this episode. Although part of me is not surprised at this spew of vitriol, the carefree manner in which some Muslims expressed their racism so openly was something I have not seen before.
Click here to read the full article
---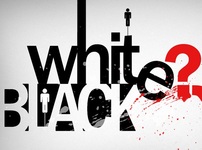 The Denial of Racism within the Muslim Community by Sulekha Hassan
"The rise in Black converts to Islam has unearthed the ugly face of racial prejudice that exists amongst the more established Muslim communities in Britain. Dealing with such prejudice can be challenging; the harsh reality of it is realised very soon after an individual makes their declaration of faith, where the welcoming hugs from members of the congregation soon become a distant memory."
Click
here
to read the full article
Sulekha is an editor at Islamicate.co.uk focusing on politics and society. She read history at the London School of Economics.
---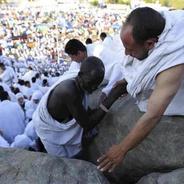 Islam is the cure to Racism by Abdur-Raheem Green
Racism is evil. It divides us. Through it, hatred, conflict and tyranny ensue and from that emerges untold suffering. Yet the racist cannot see it. This is because for them others are not truly human in the same way that they are.
Click
here
to read the full article
Abdur-Raheem Green is the founder and Chairman of The Islamic Education and Research Academy
---
Inter-Muslim racism: We really need to talk about this by Dr. Ilyas Mohammed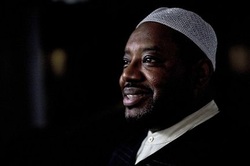 "Speaking to African-Caribean Muslim converts in London it is clear that they experience inter-Muslim hate in the form of racism. In most cases the perpetrators are South Asian Muslims. One Black Nigerian Muslim who is married to a British Pakistani woman stated that he has been called a "bandar" meaning monkey in Urdu, Punjabi, Hindi and Bengali."
Dr Ilyas Mohammed is a writer for 5Pillarz
Click
here
to read the full article.
---
THE ARAB WORLD'S DIRTY SECRET: RACISM by Mona Eltahawy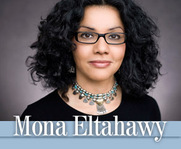 "We are a racist people in Egypt and we are in deep denial about it. On my Facebook page, I blamed racism for my Cairo Metro argument and an Egyptian man wrote to deny that we are racists and used as his proof a programme on Egyptian Radio featuring Sudanese songs and poetry!
That's like a racist white American denying he's a racist because he listens to rap and some of his best friends are black.
Our silence over racism in Egypt not only destroys the warmth and hospitality we are proud of as Egyptians, it has deadly consequences." excerpt from article. To read the article in full, click
here
Mona Eltahawy is an award-winning columnist and an international public speaker on Arab and Muslim issues. She is based in New York.
---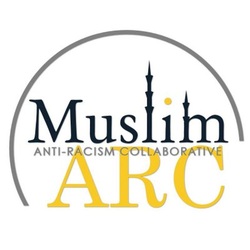 The Muslim ARC
The Muslim Anti-Racism Collaborative (MuslimARC) is a volunteer driven education organization, working to build and collect the tools needed to creatively address and effectively challenge anti-blackness and racism in Muslim communities on the web.
Click
here
to see the website
Useful links for Black History Month can be found
here
---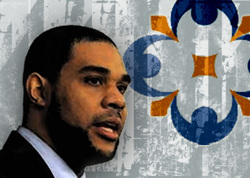 Intra-Muslim Racism: Confronting ethnic slurs and racism among American Muslims by Dawud Walid
Intra-Muslim racism is an issue often swept under the rug in the American Muslim community. Some of its manifestations are overt while its varying expressions tend to be more subtle. In order for us to be the community, which Allah (swt) describes as "
the best nation brought forth from humankind
" [
Qur'an
3:110], we must put forth the same, if not more, intellectual and social energy, in confronting intra-Muslim racism as we do when confronting Islamophobia.
Dawud Walid is the Executive Director of the Michigan chapter of the Council on American-Islamic Relations (CAIR-MI) and member of the Michigan Muslim Community Council (MMCC) Imams' Council. Walid previously served as an imam at Masjid Wali Muhammad in Detroit, Michigan and the Bosnian American Islamic Center in Hamtramck, Michigan.
Click
here
to read the full article
---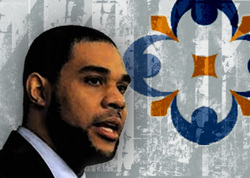 Fellow humans are not abeed by Dawud Walid
Calling a black person a "abed" (abeed in plural) is offensive. The term has been used for so long in certain segments of the Arab World that many people have become desensitized to its meaning. I know that all people do not use the term with overtly malicious intent; however, the word is disturbing, nonetheless.
"Abed" is a term that, at one time, had a general meaning of slave, then became a specific term, referring to blacks, who were viewed as subservient. For instance, "mamluk," another term that is used for an enslaved person, came to specifically refer to a non-black slave, such as a Turk. Hence, "abeed" became nomenclature, which strictly referred to people with darker skin, as it is continued to be used today.
Click
here
to read the full article
Other articles by Dawud Walid,
Responses to my calling out the term abeed, click
here
Moving past addressing abeed on social media to grassroots actions, click
here
---
Racism - The Arab World's Dirty Secret by Mohammed Jehan Khan

"These Arabs have a lot of gall complaining about ""Israeli Apartheid"" when they are the true inheritors of the Racist Mantle of South African Apartheid. If you are an Indian, Pakistani or an African in an Arab Country, you will know what I mean. No Arab in Israel has to undergo that kind of Racism
I am a South Asian, Sri Lankan. and I am proud of my Civilization. Don't you know these Arabs once sneaked into the Indian Peninsular and stole the Indian Number system, Indian trignometry, Indian geomatry and plagiarized everything? what do the Arabs have? a history of date eating bedouins? Before the invention of Oil, no one took any notice of these backward gang.
But let us never forget that Arab racism is also directed against the Turks, Kurds, Persians, and others." Click here to read the full
article
Mohammed Jehan Khan is a freelance writer.
---
Racism without Racists : Racism in South Asia

In South Asia dark skinned people are looked down upon. Everyone strives to be white- every skin product has whitening in it and everyone stays out of the sun.
Historically, dark skin was associated with people who worked in the fields (also known as the poor). The upper class stayed indoors and in the shade. South Asian countries look down on dark skin not because of racism but because they don't want to be perceived as poor.
Click here to read the full
article
Mohammed Jehan Khan is a freelance writer.
---
To be a Black. Convert Muslim. Female. by Jamerican Muslimah's Veranda (blog)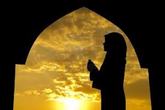 "I wish I could tell you about the beauty. I wish I could tell you that I took shahadah after being fascinated with Islam and seeing the goodness of Muslims. I wish I could tell you how I found a family, a community and a new place to exist. I really wish I could. And I wish that because I am quite aware of the fact that Muslims don't want to hear my kind of story. It's too painful and too much truth for one person to digest. The reality is my convert experience has been a rocky one. It has been, at times, fraught with doubt and confusion as to why I chose to be a part of this community and around these particular people. Once the initial convert zeal wore off, I found myself in a miserable circumstance."
Click
here
to read the full article.
Jamerican Muslimah;s Veranda is a blogger holding a BA in African-American studies. She is also an anti-racist activist.
---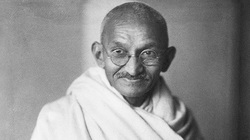 South Asians, Islamophobia, Anti-Blackness and the Internalization of Racism by Amit Singh
"From speaking to family members and members of the South Asian diaspora, many seem to have bought into a lot of the lies about black people by racist British discourse. As a result some will even lend themselves to white people who want to reinforce these views, just as Amit Singh lent himself to the EDL. Anti-black attitudes are perpetuated in a bid to be seen as the "good ethnics". The much celebrated, but controversial figure, Mahatma Gandhi, was a staunch anti-black racist.
Why? Because Ghandi saw Indians as above African blacks. He thought, partially because of the way he'd internalized his colonization, that Indians were more civilized, that they were more similar to the British. These sorts of attitudes from Indian communities living in African countries such as Ghana or Kenya are not uncommon. Racism and anti-blackness are rife within Indian communities often regarding themselves, in the same way white settler communities do, as separate entities to indigenous populations.
Indians in Britain today are equally guilty of this. There is a depressing lack of black/south Asian solidarity and this is how the British want it to be. South Asians should stand together with their black brothers and sisters in opposing racism and white supremacist oppression, rather than foolishly trying to gain proximity to whiteness.
Siana Bangura, the editor of black feminist publication
No Fly on the WALL
, asserted that: "The only thing worse than being brown is being black" and revealing that a lot of her South Asian friends would say that their parents wouldn't want them to bring home black partners. This isn't uncommon and I remember one older South Asian family member declaring "no blacks and no Muslims".
For Siana the rise of political blackness is particularly problematic because of anti-blackness.
"Although it is very useful to unite under one political umbrella, at times the biggest issue with political blackness is the fact it covers up anti-blackness in brown communities and other communities of colour. We turn our attention to battling with the white man but leave the anti-blackness that is rife in PoC communities to fester. Everybody wants to be black until it is time to be black."
No person of colour will ever truly be accepted into the elite club of whiteness, so there really is no point in trying, even if there are some minor rewards for outright assimilation and adoption of racist ideas. White people will always see South Asians as different, even if India was the "jewel of the crown".
South Asian's need to do a lot more to banish these racist views and to stop trying to gain proximity to whiteness, because the white man's acceptance will never come. Instead we can unite with other oppressed groups to campaign for a more just society.
As Siana said: "White supremacy is so successful because of divide and rule, it gets those on the margins to do it's work for it. We are distracted by colourism and shadeism and tear into each other while rich white men and women continue to be our overlords, and we are too busy hating each other to deal with that.""
Read the full article
here
---