Brazil's legislation against sexual harassment in the workplace is quite comprehensive. However, in contrast, there are no such laws against sexual harassment in the street, public transportation and other public spaces.
| | |
| --- | --- |
| | Brazil's blind eye to sexual harassmentOn December 3, 2012, 21-year-old Viviane Alves Guimaraes jumped from the seventh floor window of her apartment building in Sao Paulo where she was living with her mother and sister. Her suicide occurred nine days after an office Christmas party where she was drugged and raped by a colleague. Read more |
"2 in 5 women polled in Brazil, have experienced harassment before the age of 18"
Women In Brazil Stand Up To Sexual Harassment

Brazil has one of the world's highest rates of sexual violence – but little national acceptance of its machismo culture. The use of social media is giving women and girls the courage to demand change.


Perspective: An epidemic of sexual assault on São Paulo public transit

Brazilians were shocked when a man ejaculated on a woman aboard a packed bus, but the shocking truth is assault is all too common and perpetrators often go unpunished

Survey shows 86% of Brazilian women have experienced street harassment

In the scope of the survey, harassment includes unwanted, threatening, and abusive conduct against women that can take the form of verbal, physical, sexual, or emotional abuse.
"Women who wear tight-fitting clothes deserve it when they are attacked," and "If women knew how to behave, there would be fewer rapes." - Brazilians believe victims deserved sexual assault, study finds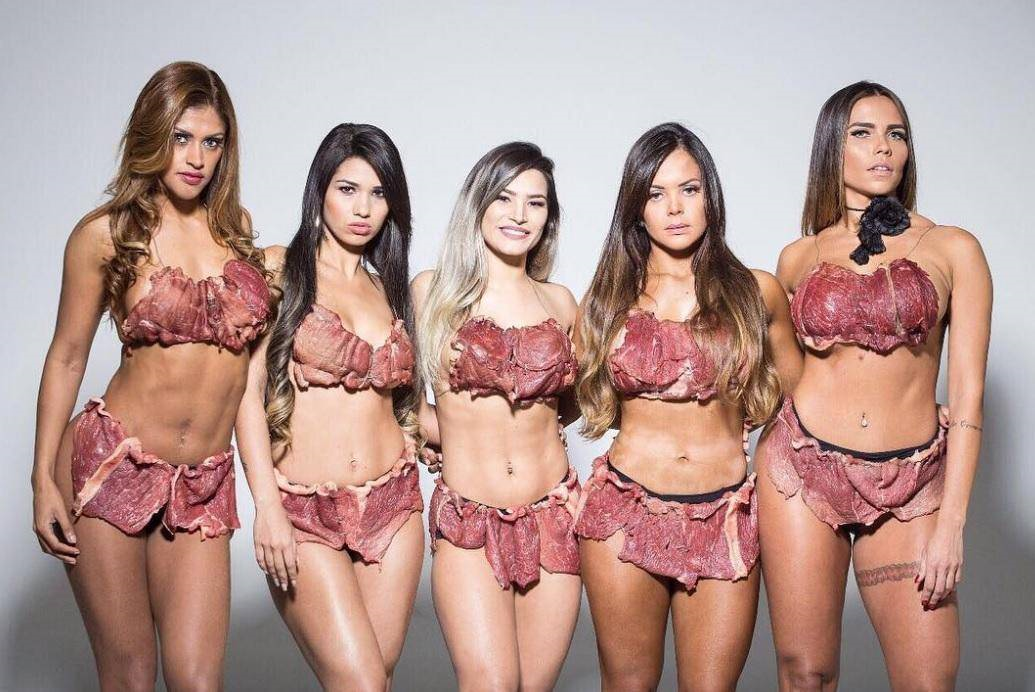 Miss Bumbum 2017: Brazilian pageant contestants wear meat bikinis in statement against sexual harassment
'We are not just a piece of meat. We are blamed for being too sexy. And with Hollywood actresses, what was the excuse?'
Contestants at a beauty pageant in Brazil wore "beef bikinis" to protest against sexual assault and
harassment
.
Five models in the Miss Bumbum competition posed in the outfits to show solidarity with victims of assault, amid the ongoing
harassment scandal in Hollywood
.
The women wore around 50kg of beef steaks to make a statement about being treated as "pieces of meat" in the entertainment and modelling industries.
​Read
more
---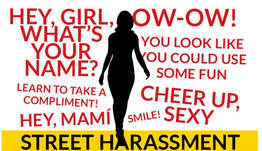 ​
Brazilians believe victims deserved sexual assault, study finds
​A majority of Brazilians said victims of rape and other forms of sexual harassment are to blame for the crimes committed against them. Many of the victims are under 18 and most know their attacker.
The results of a recent study in Brazil couldn't be clearer: "Women who wear tight-fitting clothes deserve it when they are attacked," and "If women knew how to behave, there would be fewer rapes."
Those were comments a majority of Brazilians said they could identify with, according to a study published at the end of last month by the Brazilian Institute for Applied Economic Research (IPEA). The survey polled 3,810 people between the ages of 18 and 50 with 58.5 percent agreeing with the first statement and 65 percent with the second.
The study's results came as a shock to the public as well as the polling agency. "The results are frightening because they are based on an old patriarchal mentality," said Rafael Osorio, director of socio-scientific studies at IPEA.
First India, then Brazil
The statements Brazilians agreed with largely mirror similar comments made in India after
a number of gang rapes
were reported in the media. A video created by the satire group "All India Bakchod" addressing the brutal sex attacks titled "
It's Your Fault
," was clicked on 1.5 million times within the first week, a total that has now jumped to over 3.5 million clicks. In it, a woman cheerily describes all the ways women cause rape and reaches the conclusion "No women, no rape" before telling viewers to "Stop blaming the victim."
Brazilians were concerned by the pervasive belief that victims of rape and sexual assault are the cause of the crimes committed against them. "It is demotivating that despite significant progress when it comes to equality, patriarchal views are still widespread, " Osorio said.
​Read
more
---
According to article 216A of the Criminal Code, sexual harassment in the workplace is "to embarrass someone with the purpose of obtaining sexual favors or advantage, taking advantage of the agent of their status as superior or ascendancy inherent in the exercise of employment, position or function. These attitudes can be clear or subtle. - Workplace sexual harassment law in Brazil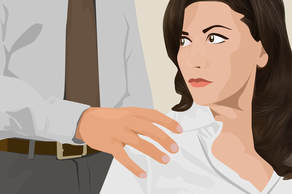 Brazil's workplace sexual harassment legislation
In April 2001, a project which has been just approved by Brazil's Congress could soon transform sexual harassment in Brazil into a crime carrying a 1 to 2 year prison sentence.
The legislation - which will set Brazil apart from most countries where harassment is dealt with under civil law - has delighted feminist groups .It has now moved forward to the senate where it will probably be voted on before the end of this year.
But the subject is deemed controversial because in Brazil, the workplace is considered to be a lot more informal than in the US or in Europe. Kisses on the cheek and hugs are looked upon as normal.
"There is no problem with regards to flirting, making a pass or any other relationship in the work environment", explains the author of the project, Congresswoman Iara Bernardi.
"The bill makes it clear that sexual harassment takes place when a person forces the other person, using his or her hierarchical superiority, to gain sexual advantages or favours."
Fear of reprisal
A typical case would be that of the male manager who fires someone or denies an employee a promotion because the person in question has not given in to his advances.
The problem lies in proving this sort of situation in a court of law.
People who have suffered sexual harassment are reluctant to tell their stories, fearing reprisals or being labelled as troublemakers.
There is also the concern that if the bill becomes law, it will be used to gain compensation or as a tool of vengeance.
This was the case with a male employee employed by the Mayor's Office in the city of Sao Paulo, who did not wish to be identified.
He recounts that two years ago he refused to renew the sabbatical leave of a female employee holding a lower position.
"From the moment she returned to work, against her will, my life became hell", he says.
"This woman went round telling everyone that she was being forced to resign, because I was pushing her to go to bed with me".
Company policy
It is to avoid the repetition of incidents such as this one that Jose Pastore, Professor of Labour Relations at the University of Sao Paulo, is against the project.
He believes that turning sexual harassment into a crime will, in all likelihood, give rise to the growth of a new breed of lawyer specialising in compensation cases. "The best thing to do would be to encourage companies to implement a policy to prevent sexual harassment, laying down clear rules of conduct," Professor Pastore says.
Matthew Shirts, editor of the Brazilian version of the magazine National Geographic, has been living in Brazil for 20 years and regards the bill with optimism.
"I think the project is a good thing, and believe that the law here will be used to punish really abusive cases, where a person's authority is used to obtain sex.
"I cannot see it being like in the US, where even casual flirtation at work is frowned upon.
"But personally I think there is more office sex going on between colleagues in the USA than there is here".
​​Source:
BBC
---