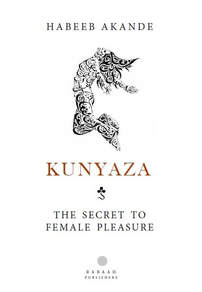 Kunyaza - The Secret to Female Pleasure

Kunyaza is a sexual technique dedicated to female pleasure, which has the reputation of facilitating female ejaculation and multiple orgasms during heterosexual encounters. The technique originates from the Great Lakes region of Rwanda, east Africa, but is also practised in Uganda and Kenya, where it is known as kachabali.

According to legend, kunyaza dates back to the third dynasty rule of the Rwandan monarchy, when the queen demanded a royal guard to make love to her whilst the king was away on a military campaign.

The guard acquiesced and became so anxious about the possible repercussions that his body trembled uncontrollably. Instead of penetrating the queen, the anxious guard rhythmically rubbed his manhood up and down against her, resulting in the expulsion of large quantities of 'sacred water'' and sensual bliss. From there, the kunyaza tradition was born.

Since then, the tradition has evolved over time across various east and central African countries, incorporating different lovemaking positions, herbal aphrodisiacs, and the controversial practice of labia pulling to enhance sexual pleasure.

Drawing on extensive research from sexologists and ssengas (female sex educators), this book provides an intimate and illustrated guide to kunyaza – the secret to female pleasure.

---