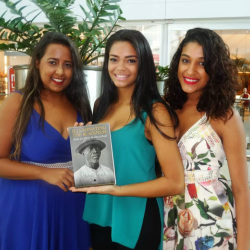 PERCEPTIONS AND MISCONCEPTIONS OF BRAZILIAN WOMEN
For many men the primary reason why they are intrigued and interested in Brazil is because of the women. Brazilian women are widely known for their beauty, sensuality, exoticness and femininity. Whilst there is obviously more to Brazil than its women, the allure of Brazilian women captivates the imagination of a number of heterosexual men when Brazil is brought up. Whilst Brazilian women are unquestionably very attractive and held in high esteem, they are also perceived by many in a negative light due to their affectionate behaviour and attitudes towards sexuality.
In regards to female sexuality, it can be argued that there are two Brazils when it comes to Brazilian women: those who are sexually very liberal and those who are very conservative. Of course this not to say that every Brazilian woman falls into one of these two categories, as many are clearly somewhere in between. Nevertheless it is interesting. to see women who are very open about their sexuality and women who are somewhat traditional living side by side one another in this tolerant country.
Many westerners have an inaccurate perception of Brazil being a land filled with beautiful half-naked women ready to fulfil the every needs of a male suitor. In many cases, foreign tourists who have had a lot of "success" with women in Brazil have actually paid to receive sexual favours. Brazilian women who dress half-naked at the beach for example are not all promiscuous as some foreigners mistakenly believe. Clothing is not a determining factor of a woman's sexuality in Brazil or anywhere else in the world.
Whilst I can't deny that some of the most beautiful women you will ever see reside in Brazil, the perception that is held by many outside of the country that all Brazilian women are easy and promiscuous is false. Despite their exceptional beauty, many Brazilian women are surprisingly very humble and uphold traditional values in regards to gender roles and sexuality. Something which I do find interesting is the halo effect that Brazilian women seem to have upon men who have never been to Brazil or spent a considerable amount of time with a Brazilian woman. Women are women at the end of the day and Brazilian women are no different to other women in that respect. That being said, Brazilian women seem to conjure up either a very positive or negative perception from outsiders. This was something which I noticed bothered many Brazilian women themselves whom I came across.
The misrepresentation of Brazilian women was an issue which regularly came up in conversations I had with a number of locals whilst in Rio, Salvador and São Paulo. They told me of countless stories of foreign men coming to Brazil expecting easy sex and showing such contempt for the women as if they could buy their sexual favours. Unfortunately, many of these women, who were Afro-Brazilian and from poor backgrounds, felt that their bodies were the only commodities that were of value in the eyes of the gringos.
Sexual Tourism
Sadly sexual tourism is rampant in several parts of Brazil, particularly in poorer areas where brown and black women are often targeted for sexual exploitation. The country's erotic reputation, beautiful women and sexual freedom has long been attracting sex tourists, many of whom share
similar characteristics to sex offenders and rapists. The issue of sexual tourism in Brazil was explored in the 2009 documentary Cinderelas, Lobos e um Príncipe Encantado (Cinderellas, Wolves and a Prince Charming). Although not the focus of the documentary, the filmmaker Joel Zito Araújo noted that "75% of the object of desire of foreign tourists are afrodescendentes (African descendants) women".
Carnival
During the Carnival, sexual tourism and sexuality in Brazil goes into overdrive with excessive drinking of alcohol and casual sexual relations, mainly amongst young people. There are also some strange practices which take place during the Carnival such as that it is considered customary for men to kiss random women on the lips, even at times against their will. The widespread public kissing which often takes place between complete strangers during the Carnival, has also contributed to the perception of Brazilian women being promiscuous. In addition the large number of prostitutes working the streets has also contributed to the notion that Brazilian women lack sexual restraint. Whilst experiencing the lively Carnival in the streets, it was also noticeable the great number of men who would resort to strange and sexually aggressive tactics to gain the attention of women rather than approaching them like ladies.
Some of these tactics include cat calling, grabbing women by force and wearing sexually controversial costumes to gain female attention.
It is very common for men, both heterosexual and homosexual men, to dress in drag, and to even wear body suits with exaggerated female anatomy. Women, on the other hand, are expected to dress in traditional female clothing, and commonly in revealing outfits or swimsuits. Unfortunately sexual harassment of women, both verbal and physical is a frequent occurrence during this festive period. In fact, many cariocas (residents of Rio) leave the city for two weeks in order to escape the chaos that comes with the Carnival.
The Carnival does provide an interesting insight into Brazilian culture and female sexuality. Although some of the popular practices such as cross-dressing by heterosexual men to gain women's favours, which I witnessed were incomprehensible to me, they were similarly shared by many other Brazilians as demonstrated by a conversation I had with an elderly woman whilst waiting for a taxi at my hotel near the bloco (street party). She bluntly told me, "Do not think all Brazilian women are like this! People go crazy just for the Carnival!" Many Brazilian women are in fact very religious with a strong faith in God and are virtuous in their sexual conduct. Although Brazil is a very liberal and tolerant country with regards to sexuality, conservative attitudes are still maintained by many people, especially in regards to women where they are expected to be monogamous and uphold traditional gender roles.
Excerpt from
Illuminating the Blackness
---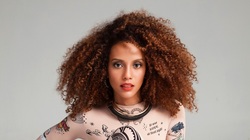 6 COMMON MYTHS THAT WESTERNERS STILL BELIEVE ABOUT BRAZILIAN WOMEN
by James Maverick |
Maverick Mindset
|
'Excuse me, how much is one scoop of ice cream?' a cute woman with dark and wavy hair inquired while pointing to the array of colorful ice creams behind the counter window. She was standing in front of me in an organic ice cream shop here in Bali, Indonesia.
I immediately realized the accent. There was no way I could miss it. It was none other than that sweet and melodic Brazilian Portuguese. And she was none other than Brazilian; from the marvelous city of Rio de Janeiro.
I smiled at her. After she reciprocated with her trademark Brazilian smile, I immediately asked her, "So, what's a Carioca doing in Bali, Indonesia?"
It has been a long time since I met and spent time with a Brazilian woman. Way too long. The more time I spent with her, the more I thought about all the stereotypes that are perpetuated by Western men and media that bear absolutely no resemblance to reality.
As someone who had spent lots of time in Brazil and went out with lots of Brazilian women, I think it's time to debunk the most common myths—and there are plenty— and set the record straight once and for all about what Brazilian women are
really
like.
BRAZILIAN WOMEN ARE EXTREMELY EASY
Ask any American guy—even if he hasn't stepped foot outside America—what he thinks about Brazilian women and there's a good chance that he'll use the following two adjectives to describe the country's women: sexy and easy.
I really can't fault him. I used to think the exact same thing--
before
I went to Brazil. As it turned out, I was only half right. Although they're sexy, they're far from easy. Actually, when you compare them to any traditional type of woman such as the ones I've been dating in Ukraine or other Eastern European countries, I would rate Brazilian women as more traditional than "Western." One night stands were rare. Escalation was slow and gradual. It's the same "three day" rule that exists pretty much everywhere, that is outside the more feminist Anglo-Saxon world.
BRAZILIAN WOMEN LOVE FOREIGNERS (ESPECIALLY WESTERNERS WITH PASTY WHITE SKIN)
When I was planning my first trip to Rio de Janeiro, someone was telling me that Brazilian women absolutely love foreigners. Being a European guy who grew up in America, I thought that I will be getting head the moment I stopped of the plane—right in the airport's bathroom. Let's just say that I was completely off the mark.
First of all, Brazil receives lots and lots of foreigners—who hasn't heard of Brazil?—so being a foreigner is no longer—has it been ever?—much of a novelty. Rio de Janeiro definitely gets the brunt of this; when I lived there there five years ago, it was overridden with foreigners, so I can't imagine what's it like now after the World Cup, or what it'll be like after the upcoming Olympics games.
As a result, Brazilian women have adopted pretty well to 'gringos' (foreigners) who're coming to seduce and sleep with them. I'd even go as far as to categorize Brazilian women into two camps: those who exclusively date fellow Brazilian men and those who're
open
to dating foreigners. It helps to remember that Brazilian guys are great looking, confident, patient and are overall smooth seducers (they're expert seducers when it comes to just about any women, whether she's Brazilian or foreign — American, Danish, Russian, etc.)
All this means that you won't feel very "exotic" when you step of the plane or bus in Brazil. The women will know why you're there and what you want.
BRAZILIAN WOMEN LOVE TO HAVE SEX
24-7Sexy is probably the first word that comes to mind when you think of Brazil and its women. And with good reason: Brazilian women are some of the most sexiest in the world. They have beautifully curvy and tanned bodies. They move in a certain sexy way unlike pretty much any other nationality on the planet; I can almost always just know that a woman is Brazilian. It's in her sexy body language.
Then there's also the annual festival called Carnival replete with the sexy Samba dancers wearing almost nothing. Let's also not forget a Brazilian woman's favorite beach attire: the "fio dental" (dental floss) bikini, which is as thin as—you guessed it—dental floss.
Thus, one can't really blame the misguided foreigner to believe that Brazilian women love to have sex 24-7.
This is nothing more than a grand illusion. The clothing that Brazilian women wear doesn't mean that they're ready to remove it at a moment's notice and have sex with you then and there. It doesn't mean that every woman you meet would want to jump your bones the second she realizes she likes you. No, it doesn't work like this.
While sex is always in the cards, I would say Brazilian women are simply more comfortable with their bodies than, for example, women who come from more frigid countries like Finland or Norway.
BRAZILIAN WOMEN PREFER ONE-NIGHT STANDS OVER MORE SERIOUS RELATIONSHIPS
Another great myth that's been spreading around pickup blogs and other male-oriented sites since the beginning of time is that Brazilian women love one-night stands as much—if not more—than their Westernized and feministic counterparts, such as American or English women. Again, this couldn't be farther away from the truth.
Out of all of the women that I went out with in Brazil (there were plenty), I can probably count one hand—how many of those women went home with me on the same night. To say that one-night stands are rare in Brazil would be a grand understatement.
Of course, it's possible to meet 'easier' women in more Westernized parts in the country (also in some clubs frequented by gringos and gringo hunters), but coming to Brazil and with the sole aim of expecting to sleep with women the same night is a beyond ludicrous. I'd even go as far as to say if all you're interested in are one night stands, Brazil really isn't your country. Just stay put in America or England.
BRAZILIAN WOMEN DON'T REQUIRE ANY SEDUCTION SKILLS WHATSOEVER
Another one of the great myths is that Brazilian women don't require any seduction skills whatsoever. I've heard this mentioned over and over again, both online and offline: as a man, all you have to do is show up and seduction will happen "automagically." You simply show up, smile, and, before you know it, you're having hard sex.
Again, this is also false. While Brazilian women don't require the "game" you're taught in America or England—and this "game" is useless outside America or England anyway—you still need to approach and make your intentions clear. There's more of a direct approach without all the ridiculous aloofness, the teases, the negs, the endless banter, etc. Brazilian women love to be seduced in a confidently and self-assured manner.
Brazilian women are used to and respect such behavior because that's how Brazilian guys act. Even if you're a gringo, they expect you to act the same. As opposed to Western guys who are usually scared of approaching, Brazilian guys don't need to get wasted, motivation or lots of encouragement to pursue a woman they desire. They just make eye contact and go. This is what will be expected of you as well.
ALL BRAZILIAN WOMEN WANT TO FIND A RICH GRINGO AND IMMIGRATE TO AMERICA
This stereotype seems to be as old as the planet Earth itself. Since women from developing countries are poorer than those from developed countries, they're all opportunists who're looking to use Western men as a stepping stone to a better life, or so goes the common thought. I've witnessed it used with Latin American women, Eastern European women as well as Southeast Asian women.
While there's some truth to it— there are plenty of gold-diggers that are after your coveted American or [insert your rich country here] passport — it doesn't really apply to Brazil as much. Brazil is a rapidly developing country and the women you meet in the major cities (e.g., Rio, Sao Paulo, etc) would hardly be interesting in dropping everything they've built in order to start a new life in some sterile and feministic Western country where relationships are confusing and men are sissies.
Once you do arrive to Brazil—and if you're serious about experiencing a different kind of life—and it's your duty as a heterosexual man, you'll realize that things are very different on the ground; that the wonderful creature known world over as the Brazilian woman can never be done justice using shallow and simple sentences that attempt to explain her complex and sensual behavior.
Actually, come to think of it, Western stereotypes appear to be nothing more than a projection of shallow and superficial insecurities and beliefs—an artifact of Western culture—to sexy foreign women.
Source:
Maverick Traveler
---

Why Are Men Telling Lies About Brazilian Women?
by Shad of
Rio In A Week
Are You Being Told Lies About Brazilian Women?Yes. You are being told lies about Brazilian women.
Men have traveled to Brazil for decades.
Way before I was born – men returned to their countries and told about what they experienced in the land of samba and carnival.
The stories were realistic and informative.
They told you the good, the bad and the ugly.
"I had 5 of them and it was cheap!!!"
You can respect honesty.
But today, there is an epidemic of deception.
Men are exaggerating or telling full-blown lies about their time in Brazil and what they are doing.
Western men are being told lies about Brazilian women. Some guys are using Brazilian popularity as a get rich quick scheme. They tell you what you want to hear so they can make a quick dollar.
Are you aware of the difference between the man lying to you and the man giving you real information?
Who Are These Men?They are men telling you Brazilian women are the cream of the crop and everything you could ever want in a woman.
They use sex
to convince you Brazil is the best place on earth.
We are men and we love sex. There is nothing wrong with dating foreign women.
But to sell Brazil as a sex paradise is the problem.
They show you sexual pictures of Brazilian porn stars and models to make you aroused.
When you put sexual desire over everything, you put a target on your back as a weak-minded man who can be tricked out of his time and out of his money.
Don't believe the hype.
You gain a bad reputation as a tourist traveling around the world looking for sex because you can't get it at home.
Don't be that guy
Men traveling to Brazil for sex always mention how their success "came so easy".
But you never see the proof.
They tell you if you have trouble in your country with women, don't worry – just go to Brazil and all your problems are over.
They tell you Brazilian women like "nice guys" and don't care about looks or whether you can hold a conversation.
They sell you the myth of friendly Brazilian women approaching you and you hardly have to do a thing to attract them.
But they never tell you the women they hang out with are being paid for their time and companionship.
They tell you how easy life is compared to your home country
. They avoid real topics like crime, racism and lack of opportunity in Brazil.
Probably because they only hang out in tourist areas.
The loudest guys telling men to go to Brazil usually rely on stereotypes about the country.
When they see a guy stressed out from work and dating, they come in with the fantasy…..
"Are you tired of dating horrible American women? Go to Brazil where they treat you like a KING"
You're desperate and you are tired of getting no sex or attention from women. You don't feel respected. You don't feel like a man – so you want to believe.
Why Do Men Believe Lies About Brazilian Women?
Because it makes them feel good.
Many men aren't happy. They aren't satisfied with themselves or where their life is headed.
Some men are bitter.
They feel hurt by women and they want a guy to tell them how they can meet women who won't hurt them.
And they don't want to change anything about themselves to meet them.
They don't feel attractive. They may be fat or ugly. I've seen a few guys say Brazilian women don't care about the way you look.
Are these women or blow-up dolls?
A few guys believe in lies about Brazilian women because it's easier to think about fantasies than reality.
Fantasy
Other people have made my life miserable. I'm not the problem. They are. If I go somewhere else, I will be treated the way I deserve.
Reality
I'm not happy now because of the choices I've made. First, I should work on myself.
A few men have noticed this fantasy. They exploit these feelings of unhappiness by telling you what you want to hear.
They agree with your opinions about women and tell you they have the solution to your dating problems.
You don't want to hear how Brazil is a regular country with good and bad. You want to hear how you can go there, date beautiful women and make money.
I Don't Respect It
There's no integrity in spreading blatant lies about a country because you are trying to impress others or make a quick buck.
It can be difficult separating guys who are selling you a dream and guys who are trying to be as informative as possible.
But the truth is believing false information will ruin your life. Taking bad advice will hurt you far worse than any woman.
There's an easy way to decide whether you should respect someone's opinion or advice on a topic. Just ask yourself one question – Has this man done what I want to do?
If you want to become a millionaire, you don't ask a guy who makes $80,000 a year how to make a million dollars. You ask a guy who is a millionaire. You don't even take advice from a finance professor unless he has a million dollars.
If you want to date real Brazilian women who like you, you want information from a man who actually has been with real Brazilian women who like him.
You don't want advice from a guy who only sleeps with prostitutes, a guy who just has Brazilian pen pals or a guy who has never been to Brazil for more than a week at a time.
Many Men Are Telling You Lies About Brazilian Women
Brazil isn't a paradise.
Brazil isn't a 24/7 party.
Brazil won't solve your problems.
Brazilian women aren't easier than other women.
Brazilian women won't immediately treat you like a king.



You deserve real information about Brazil from men who've taken the time to live in Brazil and understand the Brazilian way of life.
A few men are leading you down a path of life-long failure. In five years, you will be in the same place you are today.
Unhappy.
You deserve better than that.
Brazil is more than a sex vacation. Brazil has wonderful people and a different way of life that may change the way you view the world.
You should view going to Brazil as more than just a place to get your rocks off. You should view it as a way to improve your life inside and out.
Learn a new language – > Learn Brazilian Portuguese
Get in shape so you can look good and feel healthier -> Get A Beach Body
Challenge the way you view the world – > 10 Things I Learned While Living In Brazil
If you aren't happy about your dating life, going to Brazil isn't going to change that.
A few guys go for a week and two, sleep with women and go back to their sad life. That seems like a waste of a vacation and money.
Source:
Rio In A Week
---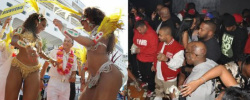 A message to the African-American community on stereotypes about Brazilian women by Mark Wells
As an African-American male who has visited Brazil a number of times over a period of 13 years, and becoming familiar with the Afro-Brazilian struggle, I believe I stand in a unique position of being able to critique and make comparative analysis between the two communities. As this incredible blog has exhaustively shown, the experiences of African-Americans and Afro-Brazilians have many similarities but also unique histories that present complex differences. Over the years there has been a small, but growing interest in the African-American community about the experiences of our "cousins" in Brazil. Although some have been on the cultural/historical tip, I hate to admit, the majority of the interest has had to do with aspects that have nothing to do with cultural connectionswith a common people.
A few examples
First, I remember a period starting in the early 2000's in which some friends of mine hipped me to the fact that independent, US-based black porn video producers had suddenly developed an interest in Brazil. At that point, along with white American and European smut producers, African-American men were flocking to this new, "exotic" market in droves.
Second, in my own experiences, whenever someone heard that I was a frequent traveler to Brazil, I would always start meeting brothas who suddenly wanted to know me. After the exchange of "wad'dup" (or sometimes not even this), the conversation would ultimately turn to my trips to Brazil. There was rarely a moment when dudes would even hesitate in going straight to their real curiosity about Brazil: the women. Brothas would push up on the topic in a number of ways, from regular questions ("How are the women there?"), to the recognition of the perceived image of Brazilian women ("Man, dem chicks is
bangin
'!"). Another common way of approaching the topic was when brothas would ask me, "Was'sup on dat Brazil tip?" I, with my background in the social sciences would always touch upon how Bahia, where I would spend many of my first trips, reminded me so much of the US south. Brothas would always gimme dat look, cock their heads, curl their lips, and say, "Come on dawg, wus
really
up on Brazil?!?!?" Without having to acknowledge it, I always knew that they specifically wanted to know about Brazilian women. Then there were the flat out crude comments like, "Dem Brazilian bitches fine den a muh-fucka!". In all honesty, the vast majority of comments/questions I've heard over the years would fit into some type of the latter category.
I remember vividly in 2002 when I met the first black American man I personally knew who had visited Brazil. After a mutual friend introduced us and we exchanged "wad'dups", I asked this brotha what he liked about Brazil. The first thing out of his mouth? "A brotha can go to Brazil and find a sista and not have to deal with that nappy-ass hair!" Damn. Of all of the things he could have said about Brazil, the first comment he makes exposes one of the deepest contradictions about black American identity: Yes, we are "black and proud" but don't be "too black" and have hair that's "too nappy" or you will get roasted! On the hair topic, I always thought it was ironic how one of the greatest symbols of black pride in the US, in fact, the creator of the anthem "I'm Black and I'm Proud", James Brown, wore his hair straightened for the vast majority of his career. Jus' sayin'….
Year after year I would always have countless brothas tell me that they were going to get a passport and VISA and go to Brazil with me on my next trip. In reality, none of them ever actually followed through on this.
Then in 2006 the floodgates on the "Brazilian Experience" were opened when Spelman College professor Jelani Cobb wrote a piece in the leading African-American women's magazine
Essence
entitled "Blame It On Rio", detailing the journeys of African-American men on their sexual and/or amorous adventures in Brazil (interview
here
). Two years later came a full-length book,
Don't Blame It on Rio: The Real Deal Behind Why Men Go to Brazil for Sex
by Jewel Woods and Karen Hunter (interview
here
). Having become a
Brazilianist
over the years, I eagerly snatched up both titles wanting to see how my beloved Brazil was being experienced by other African-American males. Although I was appreciative of the titles, I became deeply disappointed. Here's why…
The article and the book both exposed a growing fissure in the relationships between African-American men and women. The comments of many of the men from both sources exposed a deep disappointment on the part of African-American men in regards to African-American women. Many comments of these travelers voiced the opinion that black American women were either too independent, too verbally aggressive, too unappreciative (of black men), too fat or, if they were very attractive, out of the reach of most black men of average income or social status. Having read studies by scholars such as Adriana Piscitelli on sexual tourism of European men in Brazil, I was taken by the similarity of the comments made by European men as well as African-American men in regards to Brazilian women. In both cases, in comparing Brazilian women to women in their countries of origin (white German or black American), men commented on how Brazilian women were more affectionate, attractive, dependent, submissive and less combative than women in their respective countries of origin. Some of the black men commented on how some of the "dime pieces", or the Halle Berry, Ciara or Beyonce types, were much more accessible in Brazil than in the US.
On the flip side, the "exposure" of black American men's visits to Brazil and mingling with local women provoked outrage, disgust and all sorts of vile comments from black American women on forum sites or pages that posted articles about black American men in Brazil. In literally thousands of online comments, Brazilian women were continuously defined as "bitches", "hoes (whores)", "prostitutes", "sluts", "gold diggers" or women looking for easy access to living in the US. There were also comments about African-American men not being able to "handle" "strong, black women" thus needing to go and pick up submissive Latinas in Brazil. The heated debate and finger pointing can be seen in a variety of You Tube videos as the beef continues today.
The problem with the comments on both sides is the generalization. No one can say with any accuracy where these men were finding these women in Brazil and the context of their situations. I recently can across a You Tube video by popular African-American personality and documentary maker, Tariq Nasheed about his visit to Brazil. While I am in no position to attempt to deny anything he said about his experience, I will say it was very difficult to ascertain the context and background of his trip. According to his recollections, Brazilian women have no problem walking up on a man and kissing him directly in the mouth and making themselves blatantly sexually available. The women he spoke of were very openly "selling themselves".
Let's be clear. If one is looking for this in Brazil or is directed to areas where "das wus up", of course it's not hard to find. But there are also areas of Detroit, Chicago, Atlanta and Miami and many other American cities where one can find leisure sexual availability if that's what that person seeks. The point here is not to deny that open sexual availability or sex for money trade doesn't exist because that would be denial of reality The problem is again the generalization. Having listened to the 31 minute video only once, I don't remember Nasheed's comments portraying Brazilian women in any diverse manner as can be found on this blog, for example. While on the topic of popular African-Americans, I also remember back around in 2007-2008, radio personality Michael Baisden basically telling his listeners to just "get naked" and get down to Brazil where he had recently visited. Really?
On the
Black Women of Brazil
blog, one finds black women in a variety of endeavors. They are actresses, college students, professors, singers, maids, politicians, business women, writers, mothers, activists, religious leaders and act in a plethora of other roles. To be sure, you will also find black women who are
funkeiras
that sing and dance in sexually suggestive manners. Even if one doesn't actually say that "all Brazilian women" are "such and such" a way, by only presenting them in one manner, this is the message that one surely gets from the description. After all, let's be real, when one thinks of the already-established image of Brazilian women, which comes to mind first? The above photo labeled "Young black women in the city of Curitiba" or the photo labeled "Candidates from a Carnaval competition" further up the page? In this sense, there's no difference between this image of Brazilian from someone watching a few hours of BET Hip Hop music videos and drawing a certain conclusion about African-American women.
On the stereotypical image of the beauty of Brazilian women, let me say this. Yes, there are some very beautiful women in Brazil. No denial there. But having traveled to four Brazilian states and countless cities, I can also say that like any other population of women, there are all sorts of women in Brazil. There are tall, short, slim, overweight women, there's kinky, curly/kinky, wavy, straight and many other descriptions of hair texture. And while everyone has their own standard of beauty, if one is truly honest and has spent enough time in the country and walked through the streets of any city on a regular day, one will find women that are considered beautiful, women who are considered average and those that society deems not so attractive. Back in May, a male African-American friend recently Rio de Janeiro and São Paulo, and after spending a few weeks in the two cities, this was his EXACT opinion. It wasn't like he just got off the plane and there were just hundreds of "dimes" walking around everywhere he went.
Here's the thing. If you go to Samba School Carnaval rehearsal, for example, and you're only looking for "passistas" or dancing girls, you will probably see some very beautiful women. But these women are judged and chosen according to certain criteria. If you go to an area famous for prostitution, you will also likely find a certain look that most "customers" prefer. Wouldn't this also be true of any US strip club? In my own vast experience in Brazil, I can tell you that usually when Brazilian women whistle at you or approach you in an aggressive manner, usually they are involved in some sort of the sex game, be they dancers, prostitutes, or frequent areas where a lot of foreign men will be around. Some black men complain about how fat American women are. Statistically, the US is one of the most (if not THE most) obese countries in the world. No denying that, but statistics also show that obesity is definitely taking affect in Brazil as well.
In further exploring this question of the beauty of Brazilian women in the opinions of African-American men, the interchange of black identity intertwined with seemingly contradictory ideals of beauty also comes into play. Anyone that spends any amount of time in any US black community would have to agree that, in general, African-American men have a preference for black women who aren't "too black". Take a look at the wives of many professional African-American male athletes, prominent figures and entertainers; listen to any number of Rap songs or comments by black American rappers/singers that glorify light skin, light eyes, long hair, a "mixed" look, etc. With this mind, consider the fact that in Brazil, the mixture between Africans, Europeans and Native Americans was much more intense than in the history of the US. As such, Afro-Brazilian women run the gamut of phenotypes, some presenting phenotypes that are rarer than what one would find in any African-American community. Of course there are dark-skinned black women in Brazil, but there are also far more women who would be considered "mixed" according to African-American standards. So what does this say about any opinion that Brazilian women, or specifically Afro-Brazilian women, are somehow more attractive than American women in general, or specifically African-American women? Simply put, persons of African descent that live in Western societies also judge beauty according to the European standards of beauty. Again, "black is beautiful" as long you aren't "too black".
With all of these issues on the table, a black Brazilian woman recently chimed in with her thoughts on these issues basing her analysis not only on her experiences in the US, but also a popular documentary that's been causing a buzz on the internet regarding this topic. The video is called
Frustrated: Black American Men in Brazil.
Discussing this video in no ways endorses it as I find it a very simplisticportrayal and ultimately presents Brazilian women in a manner that isn't much different from the infamous flyers and pamphlets circulated in European travel agencies with scantily-clad Brazilian women plastered on them. In the 1999 film
The Best Man
, the character portrayed by actor Terrence Howard welcomes his homies to "paradise" at a bachelor party featuring "booty club" dancers. I challenge readers not to view Brazil is such a narrow-minded manner. Countless posts on this blog portray a Brazil in which black women experience many of the same issues that face their American counterparts. The two communities have much more in common than any of the one-sided African-American reflections of sexual tourism over the past 10 years.
Source of article, click
here
---