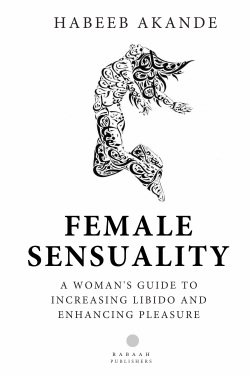 Female Sensuality: A Woman's Guide to Increasing Libido and Enhancing Pleasure
New book coming soon,
8 August 2017!
Female Sensuality
provides an intimate guide on enhancing female pleasure using traditional African lovemaking practices.
The book is divided into two parts. Part one explores low libido in women and the female orgasm. Part two provides various aphrodisiacs and erotic practices to increase libido and enhance pleasure for women.
Drawing on extensive research from scientific studies, erotic Arabic literature and African sexologists, the author investigates;
the flexibility of the female libido to sociocultural factors,
the 11 types of female orgasms,
food aphrodisiacs to increase female desire,
mindfulness meditation practices to improve intimacy,
women's ability to ejaculate, and
whether labia stretching enhances pleasure.
The book also includes an illustrated guide to kunyaza, a traditional African sexual technique for triggering multiple orgasms and female ejaculation during heterosexual encounters.
---