Reconciling sex and religion, sensuality and spirituality, desire and faith.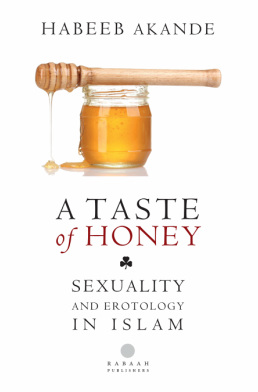 A Taste of Honey : Sexuality and Erotology in Islam
2015 publication by erotologist and published writer
Habeeb Akande
.
Described as 'The Islamic Kama Sutra,'
A Taste of Honey
is a study of sexual love and the art of lovemaking from a religious perspective.
A Taste of Honey
provides a scholarly exposition on the prominent place that sexuality and erotology enjoyed in traditional Islam. The book is divided into two parts; part one presents a critical examination of sexual ethics and part two consists of a concise treatise on the art of seduction and lovemaking.
The central aim of the book argues that Islam is a sexually enlightened religion which teaches that sensuality should not be devoid of spirituality. The book also argues that the loss of sacred sensuality afflicting modern society can be reclaimed by a revival of the classic erotological tradition.
Drawing upon the Qur'an, Hadith and traditional erotological literature, the book follows the style and composition of classic Eastern and Afro-Arab love texts like the
Kama Sutra
and Jalāl al-Dīn al-Ṣuyūṭī's erotic treatises.
A Taste of Honey
is a thought-provoking work on a highly sensitive, yet extremely important subject.
Check out the facebook page for the book:
www.facebook.com/ATasteOfHoneyErotology
A Taste of Honey
is available to purchase from our store, click
here
to purchase your copy
Click
here
to read a preview of the book on Google books
---
"The man who does not appreciate the measure of his blessing cannot be grateful for it and if he cannot be grateful, he shall not enjoy increase!" - Al-Jahiz

"If you really want to know a people, start by looking inside their bedrooms," - Shereen el-Feki, author of Sex and the Citadel: Intimate Life In a Changing Arab World
"This is my faith as well as my ancestors and the profession of my father before me – the faith of the lovers and the religion of the beloved." – Jalal al-Din al-Ṣuyuti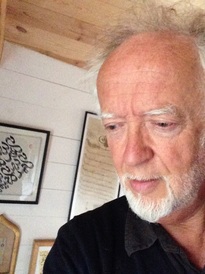 Review of 'A Taste of Honey' by Ian Abdallateef Whiteman (Graphics Designer)
Another book designed from here and just published is
A Taste of Honey
, a scholastic work on Erotology by a Nigerian Azhari scholar, Habeeb Akande. It will probably raise a few eyebrows with the prudes amongst us, but is a thorough and useful compendium of the science and art of lovemaking from traditional Muslim sources. Taking this knowledge from Prophetic wisdom is probably the only way this most powerful of human activities can shed the smuttiness and guilt that it has become tainted with in western cultures. Highly researched, Habeeb Akande has explored every avenue of the subject with extensive reference to the great Islamic scholastic tradition which is so hard of access to most English speakers.
Source: ianwhiteman.wordpress.com, Click
here
---
"Everyone talks about football, but hardly anyone plays it. But sex – everyone is doing it, but nobody wants to talk about it." - Shereen el-Feki, Sex and the Citadel: Intimate Life in a Changing Arab World.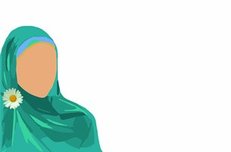 A Taste of Honey Book Review in Hayati Magazine by Papatia Feauxzar
"
Bismillah.
A Taste of Honey
is a well-researched manual for the benefit of the novice and the somewhat knowledgeable on delicate matters. Its Author, Habeeb Akande, is an Historian and an Erotologist.
So what is Erotology? Erotology is the study and description of sexual love and lovemaking. I have to define it because I have been asked before what it meant. Therefore, it's not a well-known word. Early Muslim Erotologists date back to the 9th century according to the book. From Akande's researches, we see that fictitious sex stories aren't new for the people that keep insisting and saying that fiction is
bidat
in Islam. Early Erotologists had stories about sex and included all gender orientations but to not encourage readers in matters strictly forbidden by Sacred Law. It was rather for moral and educational purposes.
In the introduction of the book, Akande quoted Tunisian sociologist Abdelwahab Bouhdiba who said in his book
Sexuality in Islam
, "
It is a pious duty for a good Muslim to help all other members of the Ummah (Muslim community) to become aware of the art of pleasure, to use it consciously, to benefit from it, in a word, to assume their bodies. The techniques of sexual pleasure must be widely spread among the faithful so that the community of Allah does not suffer depression or sorrow. Being a Muslim means knowing how to be happy and cheerful and to know that Allah's purpose is achieved through the beautiful, not through the ugly, through pleasure, not through contrition."
That right there is everything because it helps be me even more confident about the path of work I have chosen myself; raise awareness on sexual education in the ummah. Had I read Akande's book four years ago, I might have not been an anonymous writer after all. So no offense to non-Muslims but the Victorian era is what brought prudery and taboo concepts to Islam. And Habeeb Akande touches on that too. And for the record, haya (modesty) is one thing and prudery is another.
Now, where do I start to tell you about this intriguing book? For a start, it's a tease because impatience gets the best of you because you want to get to the juicy part; 'action' tips. Well, at least for me it was nail-biting. The book is divided in two parts; part one deals with definitions and sexual ethics whilst part two is where it really picks up. While I was tempted to skim and skip some parts, I didn't. When it comes to matters that I'm very interested in, I make sure to read every line of the book for fear to miss an important detail. As a matter of fact, I read this book from cover to cover and wrote notes all over it! It's a thing I picked with my step mother the thorough physician who instilled in me sexual education alhamdullilah.
Habeeb Akande's book was very intriguing from the first page to the last page masha'Allah. I have always known that intimacy was divine based on just the tidbits of Quranic and the Sunnah sources I came across. The Sahabas were not afraid to ask about 'honey'. Honey is perhaps the solution to all problems.
Oh yea, "Indeed, honey
(usaylah)
is sexual intercourse." (Ibn Kathir narrated from prophetic tradition). This is just a tip of the iceberg about this well-wrought researched educational and scholarly book Akande has put together. Akande touches on many issues I bring up in my fiction stories; skin color, faith, love, carnal love, etc.
To continue,
A Taste of Honey
has a lot scriptures,
hadiths,
African proverbs, verses of poems and anecdotes. While many of scriptures weren't new to me, the rest of the groups were refreshing and jaw dropping. Indeed, we could say that some were crude, a little raunchy, and very funny. In other words, the classical Arabs didn't mince their words and it's very exhilarating to read their truthful words. I mean, sometimes you just can't sanitize certain things. You just have to say them how it is and they did!
Drawing from both secular and religious sources, at times
A Taste of Honey
feels like a compilation but where Islamic sources are lacking to prove his point, Habeeb Akande fills in with an expert knowledge in the matter of lovemaking. In my opinion, A Taste of Honey is mainly geared towards men and their need to be better men to women even if it also addresses both men and women in some parts. The book also re-hatched the much discussed subject of who between men and women have the strongest sexual drive. Furthermore, it brings up differences and nuances on certain concepts. For instance, why female pleasure insatiability is different from the actual female sex drive. To get your answer or draw your own conclusions, you will have to read to find out because I personally found some subjects open to discussions.
By now, if anybody thinks that Islam is a prude religion is making a big mistake. The Prophet (
sallallahu aleihi wassalam
), his Sahabas (may Allah be pleased with them), early Arabs, and the U
mmah
across the board were and is a loving and sexually enlightened people. In this light, A Taste of Honey is a must read. A revival is already in motion and we need to keep it up.
To end, sex is not dirty.
Au contraire
, it elevates the soul. Keeping it lovely, simple and enjoyable within
halal
boundaries is the key and what you should take away from
A Taste of Honey
."
Click
here
to read the full review on their website
Papatia Feauxzar
is a published author on Islamic romance for mature readers.
---
"My secret readings had made me believe that the Arabs were the only nation in the world that considered sex a blessing and thanked God for it." - Salwa al-Neimi, author of The Proof of the Honey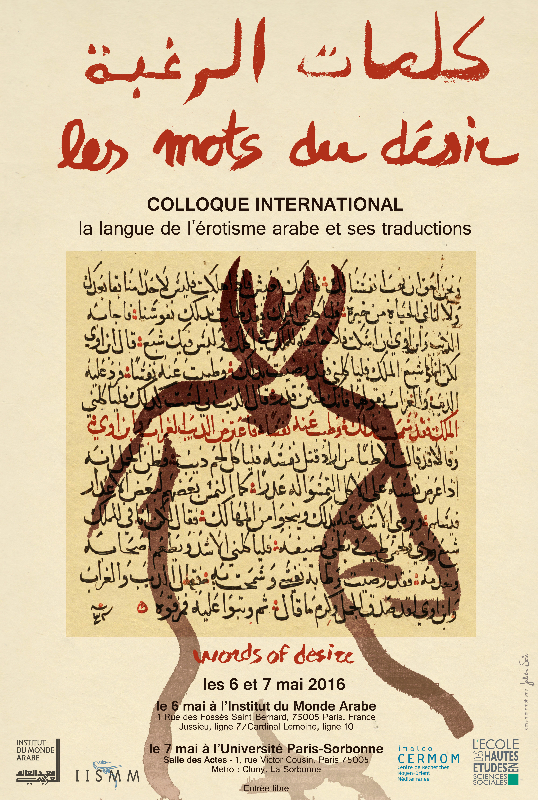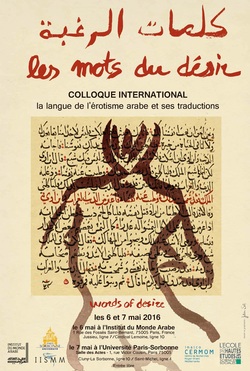 WORDS OF DESIRE , THE LANGUAGE OF THE ARAB AND ITS TRANSLATION EROTISM (LES MOTS DU DÉSIR, LA LANGUE DE L'ÉROTISME ARABE ET SES TRADUCTIONS.) 6 and 7 May 2016 in Paris, France
First degree of the communication process, the human desire is translated into action but also in words. Erotic literature seized these words refer them to these acts , or at least some, it selects in the infinity of human practices , setting standards to sexuality ( the lawful, legitimate , transgressive , the forbidden, the unthought ) . Literature combines the words of the body, sometimes hides , through the euphemisms , metaphors and metonymy , or exposed in their crudity with greed and ostentation ; she invents others, too , so that all these words are translated , in turn, by desire or arousal in the receiver. The objective of this conference is to examine the language of Arabic desire from the Thousand and One Nights, the Perfumed Garden of Nafzāwī , the Delight Tīfāšī Hearts , to contemporary expressions of eroticism.
Reserve place at:
University Paris Sorbonne
,
Fabula.org
,
Institut du Monde Arabe
Date and Venue :
6 May 2016 : Institut du Monde Arabe (Arab World Institute)
7 May 2016: Université Paris-Sorbonne
Hours
: 6 May 2016 : 9:00-18:00
7 May 2016 : 9:30-18:00
Author Roundtable on 6th May 2016
16.30-18.00 - Write, Translate and Convey desire : Roundtable Moderators: François and Claire Zabbal Savina
In the presence of :
Salwa al- Neimi
, author of the erotic story :
Proof by Honey
;
Marion Touboul
, author interviews a recollection of testing and meetings around love and sexuality in contemporary Egypt :
Amours, travel in the privacy of Egyptians,
Habeeb Akande
, author of a compilation
treatise
and analysis of erotic Muslim literature,: A Taste of Honey: Sexuality and Erotology in Islam, and Daniel Newman, University of Durham, translator , including al- albab Nuzhat al-albab fima la yujad fī -l- kitāb of al-Tifashi , entitled Sensual Delights of the Heart . Tales of Mediaeval Arabic Erotica.
---
"It's enough for me to close my eyes to taste the honeyed juice of pleasure, as it is called in the Hadith, the sayings of the Prophet." - Salwa al-Niemi, author The Proof of the Honey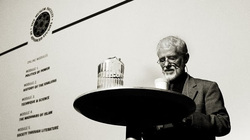 Review of 'A Taste of Honey' by Abdassamad Clarke (Dean at The Muslim Faculty of Advanced Studies)
Without context we perish. In an age which increasingly predicates matters on the solitary individual and envisages 'relationships' as more or less temporary affairs, and with the single-parent family becoming increasingly the norm, it sometimes seems almost radical and visionary to say that the family is the fundamental building block of society. Although with this statement we are on the right way, nevertheless our arrow has fallen short of the target. Society or community comes into being, not from an agglomeration of families and single people managed by a state, but when led, and that is a personal matter not an organisational or managerial one. It is said that the Abbasid Khalīfah Hārūn ar-Rashīd knew all the Muslims in his domains personally. While undoubtedly there is some exaggeration in this, it contains a valuable nugget.
Since the world, Muslims and non-Muslims alike, has fallen into the clutches of adoration of technique and technology, governance and thus society has become an organisational affair, culminating in the grotesque idea of 'the Islamic state', which is really a monstrous Westphalian entity behaving with all the arbitrary and often brutal despotism of the foundational model of the French revolutionary state but garbed in sufficient 'Islamic' clothing and rhetoric to deceive all but the alert. One would have hoped that with the emergence of the almost Pythonesque, if it were not so genuinely brutal and homicidal, manifestation of ISIL a few more intellects might have woken up to the intrinsic impossibility of the statist concept for Muslims.
Thus, to rescue the individual and to save the couple and the family, we must necessarily be on route to community and society. If we are not, we will fall prey to one of several state- and societal-models, Eastern or Western, 'democratic' or despotic, 'Islamic' or otherwise which will reduce us to citizen-workers.
The mind stands in awe of such a grand scheme and such responsibility. One simple matter will give us the thread to unravel this fabric. The fiscal stands over the political. Politics is concerned with power, but the fiscal is concerned with wealth. Wealth governs power. Within the Divine attributes, wealth –
ghinā
– has priority, denoting the freedom from need of the Divine essence, whereas power –
qudrah
– is one of the meaning attributes which, as the scholars of credal matters say, are neither the essence itself nor other than it.
Ghinā
being freedom from need is properly freedom itself. The condition for authentic political power is a free people. The Prophet a said, "إِنَّمَا الْغِنَى غِنَى الْقَلْبِ – freedom from need is only the heart's freedom from need."
[1]
By need entering the heart, man engages unwisely in the world – whether as an individual, a family, a business or a nation – the most unwise of which is to engage in usury and its exponentially growing and unrepayable debt. Its essential manifestation, the capitalist model, has plundered the earth and gobbled up its wealth and reduced it to a used-up planet awaiting extinction at the hands of nuclear war or climate change. Along with that, usury has inevitable and disastrous effects on inter-personal relationships. The deleterious effect of usury on the relationship between man and woman is eloquently expressed by Ezra Pound in his
Usura
Canto:
Usura slayeth the child in the womb
It stayeth the young man's courting
It hath brought palsey to bed, lyeth
between the young bride and her bridegroom
CONTRA NATURAM
It is arguable that even if they themselves do not practise usury no one today can escape its dust, as predicted by the Messenger of Allah a, "A time will come to people when none will remain who do not consume usury, and if they do not consume it they will be affected by its dust."
[2]
With inflation, whether moderate or raging fiercely out of control as in much of the world, and as much as 48% or more of the prices of ordinary commodities comprising interest payments,
[3]
there is no one today unaffected by the dust of usury.
Arbitrary though it might seem for me to invoke economics in this context, the Prophet a did so in an unexpected way when, in a disturbing hadith, he a said:
"Shall I not tell you something that perhaps Allah will benefit you by? There are many types of usury, any one type of which is equal to seventy great wrongs and the least of which is a wickedness such as going to bed with one's mother."
[4]
This troubling text underscores what more than a few people have observed: the playoff between financial license and sexual prudery. Early Muslims were strict in their financial affairs for fear of engaging in usury, but they were unashamedly erotic in their sexual relations, with multiple-wife families and numbers of slave girls not uncommon. Modern Muslims are becoming monogamous and puritanical, at least publicly, but easygoing with respect to usury.
Recently, at a seminar on Islamic banking, the presenter remarked that the extension of the logic of a unilateral binding promise, which is the foundational contractual form of Islamic banking, to the marriage contract means that one can make a '
ḥalāl'
form of prostitution in which the man makes a formal contract of marriage but writes a separate codicil, a unilateral promise to divorce after an hour or so. He told me privately that this was always a clinching argument when presented in forums on Islamic finance because votaries of Islamic finance 'are sexually puritanical' but financially licentious.
Taken thus and in this context, this marvellous book, grounded as it clearly is not only in the Book and the Sunnah but also in the literature that Muslims ordinarily read on the eve of marriage, will be of great help to a young couple embarking on life together. Their first impulse will be to withdraw alone together. Then they will soon find that they will need both to emerge from the marital home into the community and to invite others in to share it. In that they will need the guidance of what is a new model of the couple brought by Islam, named by Shaykh Dr. Abdalaqadir as-Sufi "The Collaborative Couple" for which it is vital to have a renewed understanding of woman:
The non-Oedipal, that is the non-collusive woman, will dwell in the growth of her feeling life. This is the non-projective being present in her seeing, touching and hearing centres. Not "nerve feelings" but the deep seeing and touching and hearing whose expression is ascetic, is beauty (both inwardly and outwardly) and compassion. This is the power, light and force of woman without which the man cannot reach to his higher aspiration. It is this that is short circuited in the bourgeois family. So that all that is left to the woman is "nerve based" feelings. The reality of the woman touching the petal of the flower; in seeing the light on the water; in hearing the song of the bird, is itself transcendent luminous being. And without it man cannot understand life. He will invent an atom bomb and not have any qualms. He will drop it and not another man will say a word. But if he was with that woman, she would say, "If you make this bomb, what will happen to the child in my womb."
[5]
This model was demonstrated by the Messenger of Allah a,most notably with his beloved wife 'Ā'ishah j, and the relationship between the two of them lies at the base of the imagination of Muslim men and women waiting to be embodied anew in each age.
Abdassamad Clarke (
Dean at The Muslim Faculty of Advanced Studies)
[1]
The Prophet a said, "Abū Dharr do you think that freedom from need is to have a lot of wealth. Freedom from need is only the heart's freedom from need. And neediness is only the heart's neediness. Whoever's freedom from need is in his heart will not be harmed by whatever he meets in the world. Whoever's need is in his heart will not be freed from need however much he gains of the world and nothing harms the self but its miserliness and greed." (an-Nasā'ī and Ibn Ḥibbān)
[2]
Narrated by Abū Hurayrah, and recorded in the collections of Abū Dāwūd, Ibn Mājah and al-Ḥākim.
[3]
Margrit Kennedy speaks on interest free economy: https://www. youtube.com /watch?v = QuBy3BzCXwg
[4]
Al-Bāwirdī, Ibn Mandah, Ibn Qāni' and Abū Nu'aym from Wahb ibn al-Aswad ibn Wahb ibn 'Abd Manāf az-Zuhrī from Abū al-Aswad, the maternal uncle of the Messenger of Allah a.
[5]
https://ikhsanbasha.wordpress.com/2011/06/03/the-collaborative-couple/
---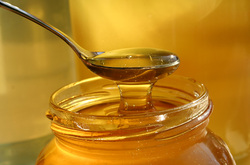 What is Sexuality and the Sacred Law?

Sexuality refers to the human capacity for sexual feelings. It may also refer to an individual's sexual preference. For Muslims, sexuality like all aspects of human life is a religious matter that is regulated by the Sacred Law (Shariah).

Legislated by Allah, the Sacred Law is a legal and ethical framework governing creed, behaviour and etiquette. The Sacred Law does not merely separate actions into categories of wajib (compulsory) and haram (forbidden), but also includes categories of mandūb (recommended), makruh (reprehensible), and halal (permissible). The believer's primary allegiance should not be to any secular power, be it the state or its legislators. Nor to a culture or an ethnic affiliation, but to the Sacred Law of Allah, which transcends both humanity and temporality. Thus any effort to understand what is moral and immoral from an Islamic perspective must engage with the Qur'an and the Sunnah, the two main sources of the Sacred Law of Islam. In saying this, it should go without saying that Muslim attitudes and behaviour have not always conformed to Islamic teachings.

---
"When a man has sex with his wife, he should strive to satisfy her. Then when he fulfils his need, he should not hurry [in withdrawing] until she fulfils her need." - Prophet Muhammad (peace be upon him)

Narrated by Abu Ya'la al-Mawsili in his Musnad, 4201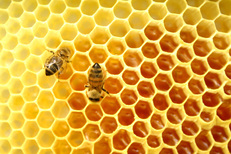 What is Erotology?

Erotology is defined as the study of sexual love and lovemaking. Etymologically, it is derived from the Greek word 'eros,' meaning passionate love, and the suffix 'ology' meaning a 'subject of study' or 'a branch of knowledge.'

The study of sex and sexuality can be traced back to ancient Greece from the works of Hippocrates, Plato and Aristotle. Arguably the most prominent work in antiquity on the subject of eros is Plato's Symposium, which is a discussion among the students of Socrates on the nature of eros. Indian philosopher Vatsyayana's third century erotic manual Kama Sutra is generally considered the standard book on erotology. Greek philosophers Galen and Soranus further advanced and systematised ancient sexual knowledge, which later motivated Arabic speaking Muslim and Christian writers to write extensively about the art of coition and the spiritual joys of physical ecstasy.

Developed in ninth century Arabia, the erotological discipline of the art of coition ('ilm al-bāh) is a precursor to the modern western sexual science of sexology. 'Ilm al-bāh is a multidisciplinary literary genre dedicated to the study and description of sexual love, intermingling various religious, philosophical and medical concepts.


---